BAPTISM
Our parish has monthly Baptism for Children (bilingual Vietnamese-English), from 7 years old and under, 2:00 PM – 3:00 PM, every Sunday in the second week of each month.
Mass Schedule
Saturday: 6:00PM (Vietnamese & English) Sunday: 4:30PM Youth (English)
Wedding
Download form and things to do before wedding at Our Lady of Lavang.
Funeral
Please contact Our Lady of Lavang Office (714) 775-6200, or our pastor Joseph Luan Nguyen, extension 201.
THANKSGIVING MASS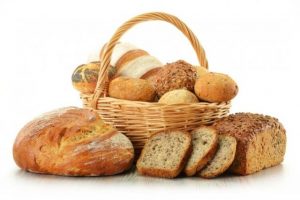 We will have a Thanksgiving Trilingual Mass on
Thursday, November 23, 2017 at 9:00AM
. Please invite your family to come to this special Thanksgiving Mass to give thanks to the Lord for many of his blessings throughout this year. Bread will be given out to families after mass. You can bring bread, wine, dessert, fruit, etc. to be blessed.
Thank you and Happy Thanksgiving to all, and may God Bless America!
BUILDING AND SHRINE FUNDRAISING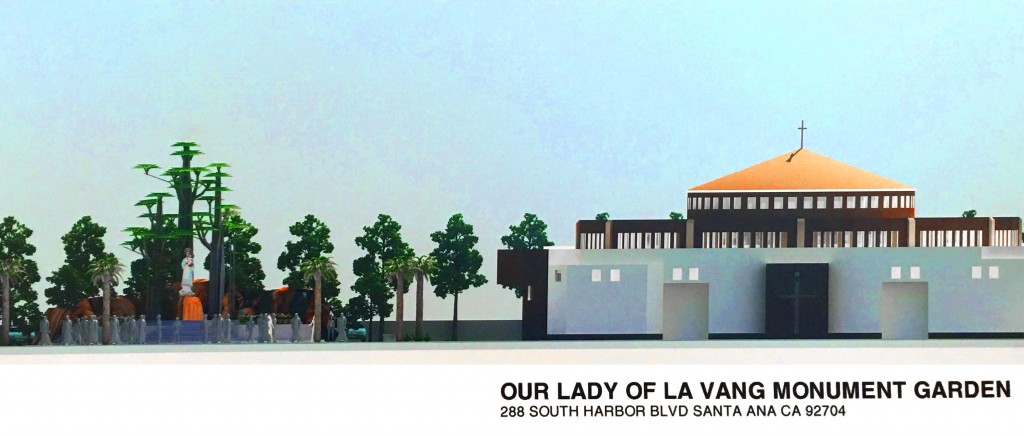 Why do we need to build the SHRINE and BUILDING
Welcome to Our Lady of La Vang. This is the year we celebrate our 10th year aniversary. Together our parish invite you to share our contribution especially a campaign for new building and Shrine of Our Lady of Lavang. God bless you.

Campaign from 2013 to 2017
PASTOR'S CORNER
Sunday, December 17, 2017
Dear Brothers and Sisters in Christ!
This Tuesday, December 19, 2017 will be a great day for our Diocese of Orange. The Mass of Episcopal Ordination for Bishop Thomas Thanh Tai Nguyen will be held at St. Columban Church. With joy and thanksgiving to our Heavenly Father because he sent us a new auxiliary Bishop for our diocese. Together with Father Timothy and the entire parish of Our Lady of La Vang, we congratulate our New Auxiliary Bishop Thomas and we pray that the Lord will grant him love peace, wisdom and joy as he, together with Bishop Kevin Vann, leading our Diocese of Orange. We are very honor to welcome Bishop Thomas on Wednesday December 20, 2017 to Our Lady of La Vang for the Mass of Thanksgiving at 8:30am. I want to invite all of you please come and pray and meet our New Auxiliary Bishop. After 8:30 am Mass, we will have a light reception in the Pastoral Center. I also ask you to continue to pledge for our new building and Shrine of Our Lady of La Vang so we can begin construction soon.
The third Sunday of Advent is called "Gaudete Sunday" because the Mass for today (in its original Latin text), begins with the opening antiphon: "Gaudete in Domino semper" --"Rejoice in the Lord always." To remind ourselves that we are preparing for the very joyful occasion of the birth of Jesus, we light the rose candle, and the priest may wear rose vestments. The common theme of the day's Scripture readings is one of joy and encouragement. The readings urge us to make the preparations required of us as we await the rebirth of Jesus in our hearts and lives. Holy Scripture reminds us that the coming of Jesus, past, present and future, is the reason for our rejoicing.
Reverend Joseph Luan Nguyen, Pastor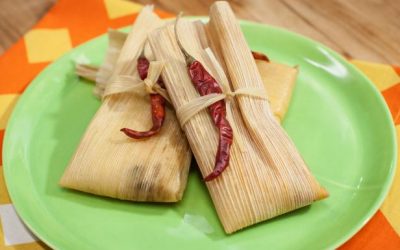 In the month of November, our Hispanic Community will be selling... read more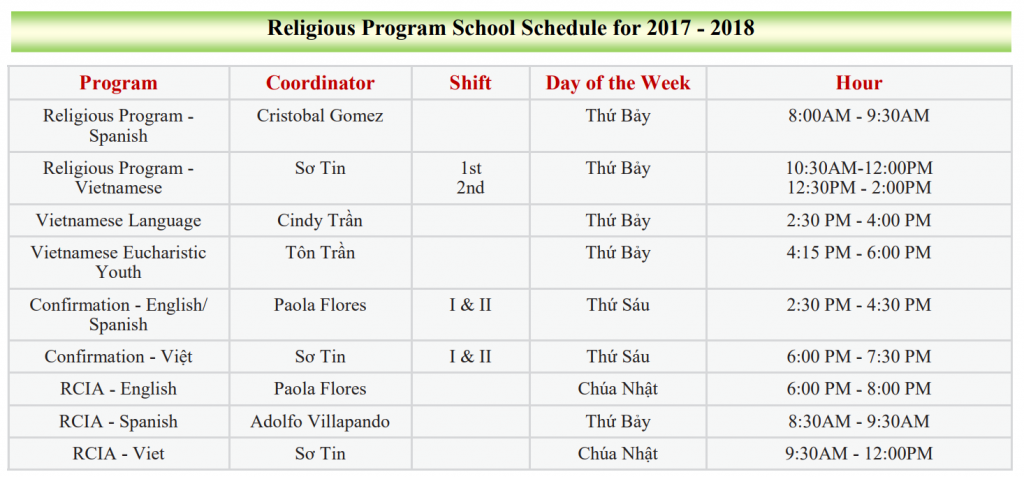 Weekdays
Monday 8:30 am:
Vietnamese
Tuesday 8:30 am:
Spanish
Wednesday 8:30 am:
Vietnamese
Thursday 8:30 am:
Spanish
Friday 8:30 am:
Vietnamese
Saturday
Saturday 8:00 am:
Vietnamese
Saturday 6:00 pm :
Vietnamese & English
Saturday 8:00 pm:
Spanish
Sunday
Sunday 6:30 am:
Vietnamese
Sunday 8:30 am:
Vietnamese
Sunday 10:30 am:
Vietnamese
Sunday 12:30 pm:
Spanish
Sunday 4:30 pm:
English (Youth)
Sunday 6:30 pm:
Vietnamese