BUILDING AND SHRINE FUNDRAISING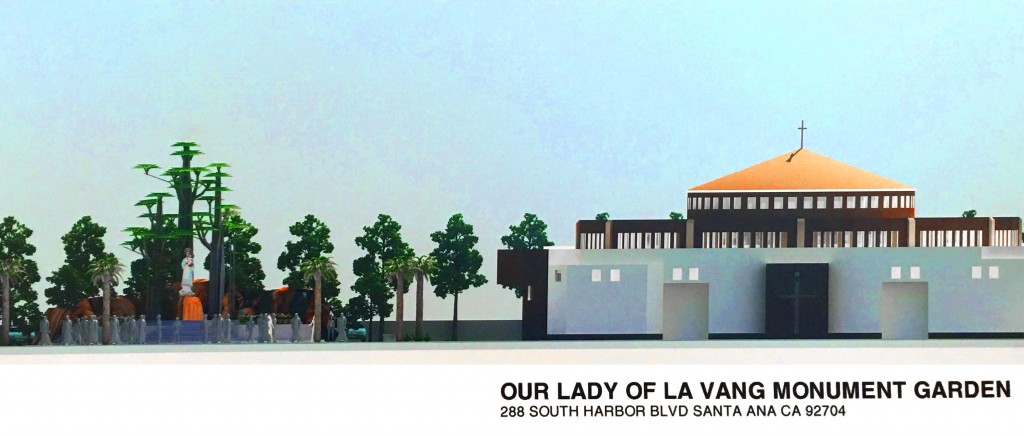 Why do we need to build the SHRINE and BUILDING
Welcome to Our Lady of La Vang. This is the year we celebrate our 10th year aniversary. Together our parish invite you to share our contribution especially a campaign for new building and Shrine of Our Lady of Lavang. God bless you.

Campaign from 2013 to 2017
PASTOR'S CORNER
Sunday, October 23, 2016!
Today is Mission Sunday. Our Holy Father Francis invites all the faithful throughout the world to pray and support the missionaries throughout the world. Our planet has 8 billion people but only 2 billion believe in Jesus Christ as their God and Savior. Before Jesus ascended into Heaven, He commissioned His disciples, "All authority has been given to me. Go, therefore, and make disciples of all nations, baptizing them in the name of the Father, and of the Son, and of the Holy Spirit, teaching them to observe all that I have commanded you. And behold, I am with you always, until the end of the age." Each of us, at our baptism, were called to be a missionary in our own capacity. We do not have to go to Africa, Asia, or South America to be missionaries. We can be a missionary in our own parish and home by loving and supporting your parish and family members. But please pray and support the missionaries throughout the world. With your financial support, the Gospel of Jesus may be preached to all peoples of the world. Please continue to support our Parish Rummage sale by inviting your family and friends to support us. May God bless each one of you and your family.
Sincerely yours in Jesus Christ and Our Lady of La Vang!
Reverend Joseph Luan Nguyen, Pastor
Weekdays
Monday 8:30 am: Vietnamese
Tuesday 8:30 am: Spanish
Wednesday 8:30 am: Vietnamese
Thursday 8:30 am: Spanish
Friday 8:30 am: Vietnamese
Saturday
Saturday 8:00 am: Vietnamese
Saturday 6:00 pm : Vietnamese & English
Saturday 8:00 pm: Spanish
Sunday
Sunday 6:30 am: Vietnamese
Sunday 8:30 am: Vietnamese
Sunday 10:30 am: Vietnamese
Sunday 12:30 pm: Spanish
Sunday 4:30 pm: English (Youth)
Sunday 6:30 pm: Vietnamese