BUILDING AND SHRINE FUNDRAISING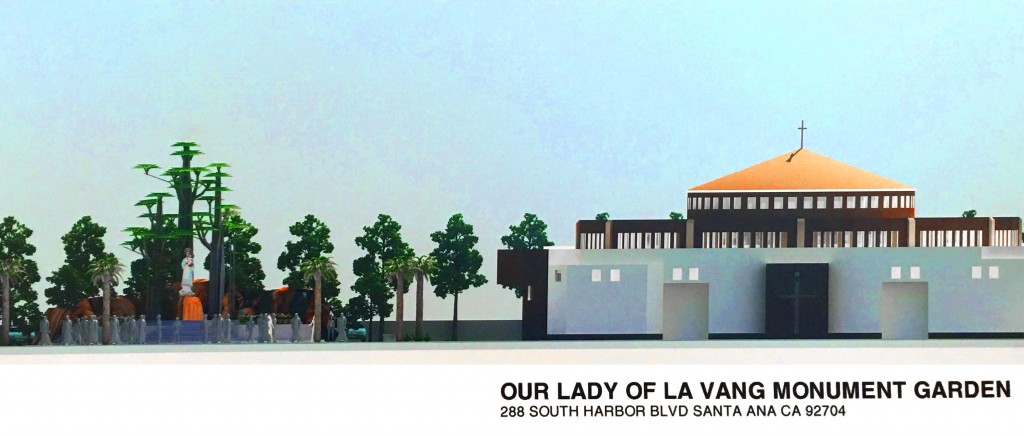 Why do we need to build the SHRINE and BUILDING
Welcome to Our Lady of La Vang. This is the year we celebrate our 10th year aniversary. Together our parish invite you to share our contribution especially a campaign for new building and Shrine of Our Lady of Lavang. God bless you.

Campaign from 2013 to 2017
PASTOR'S CORNER
Sunday, January 15, 2017
Dear Brothers and Sisters in Christ!
On behalf of Father Peter Truong Van Khoa's family, we would like to express our deepest gratitude to Bishop Dominic Luong, priests, religious, benefactors, and parishioners of Our Lady of La Vang for your love, generosity, and support in helping with Father Peter Truong's funeral expenses. May the Lord, through the intercession of Our Lady of La Vang, bless all of you for your love and support to the family in this time of great loss. Please continue to return your PSA 2017 envelopes with your pledges - I hope that, with your generosity, we will be able to replace all the house lights in the Church. This Tuesday, January 17, 2017, our diocese will have an Episcopal Ordination of Bishop Elect Timothy Fryer at St. Columban Church! Please pray for our New Auxiliary Bishop Fryer, that he may be filled with the gifts of the Holy Spirit as he and Bishop Vann together shepherd our Diocese of Orange. Congratulations to our Bishop Timothy Freyer!
Reverend Joseph Luan Nguyen, Pastor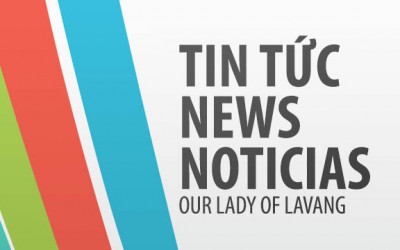 To all students of English Catechism Program, – Classes will... read more
Weekdays
Monday 8:30 am: Vietnamese
Tuesday 8:30 am: Spanish
Wednesday 8:30 am: Vietnamese
Thursday 8:30 am: Spanish
Friday 8:30 am: Vietnamese
Saturday
Saturday 8:00 am: Vietnamese
Saturday 6:00 pm : Vietnamese & English
Saturday 8:00 pm: Spanish
Sunday
Sunday 6:30 am: Vietnamese
Sunday 8:30 am: Vietnamese
Sunday 10:30 am: Vietnamese
Sunday 12:30 pm: Spanish
Sunday 4:30 pm: English (Youth)
Sunday 6:30 pm: Vietnamese