In case of anointing of the sick, contact emergency phone: 714 454 8430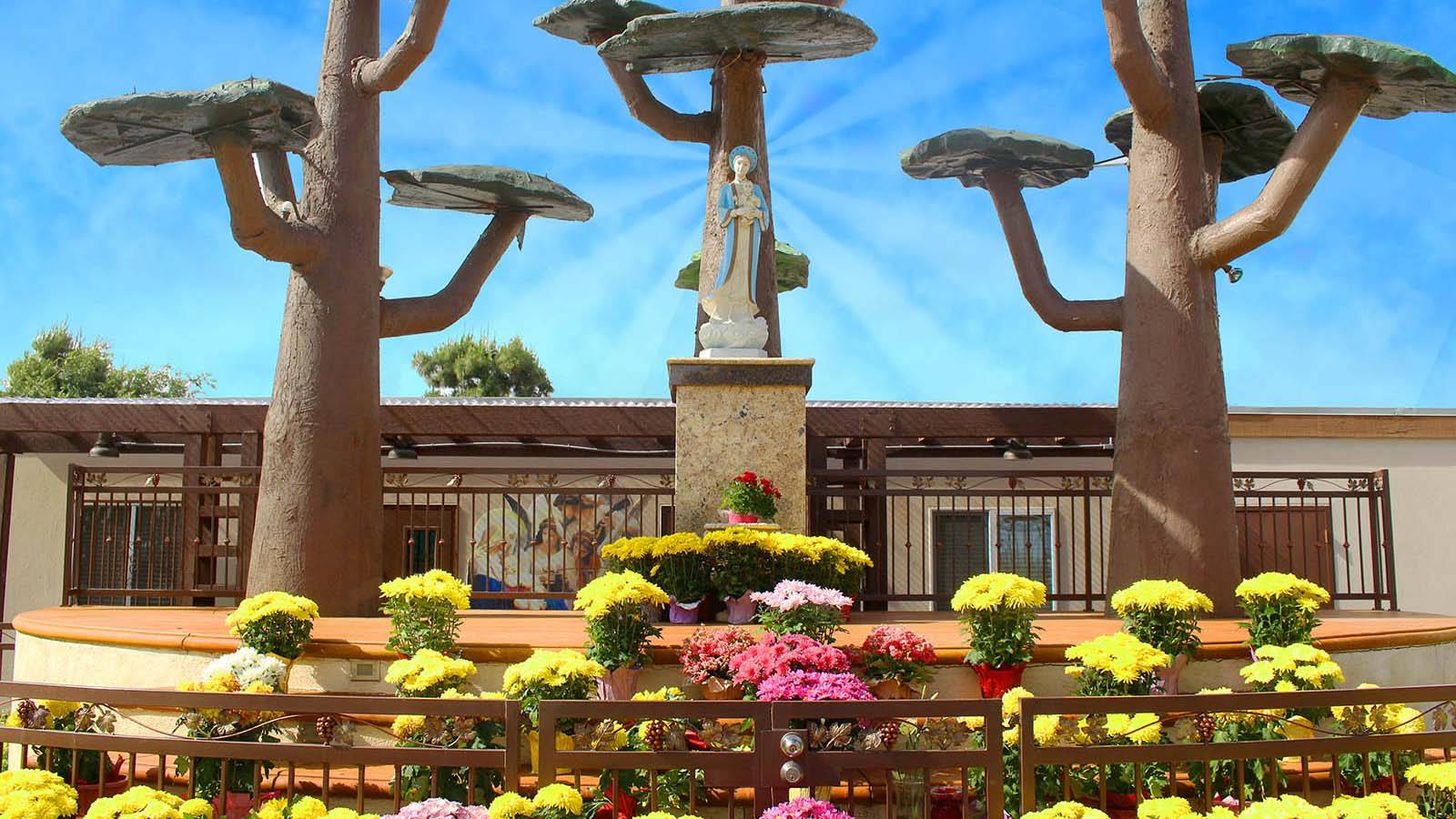 Welcome to Our Lady of Lavang

2021 PSA CAMPAIGN FOR OUR DIOCESE OF ORANGE
Please respond generously to the PSA.
Your participation in the Pastoral Services Appeal makes a real and tangible impact on lives in our parishes, schools and communities. The very future of our faith depends on how we celebrate our blessings today and how we choose to share them. Please respond generously to the PSA. Thank you and God Bless.
BAPTISM
Our parish has monthly Baptism for Children (bilingual Vietnamese-English), from 7 years old and under, 2:00 PM – 3:00 PM, every Sunday in the second week of each month.
Mass Schedule
Saturday: 6:00PM (Vietnamese & English)
Sunday: 4:00PM Youth (English)
Wedding
Download form and things to do before wedding at Our Lady of Lavang.
Funeral
Please contact Our Lady of Lavang Office (714) 775-6200, or our pastor Joseph Luan Nguyen, extension 201.
Sunday, September 19, 2021
Dear Brothers and Sisters in Christ!
Father Frank Tajerano wants to express his appreciation to our parishioners who have supported him last week- end's masses. Our parish just began the Catechetical Programs for Confirmation and First Communion stu- dents! To nurture our children's development to be good Catholics, we need to invest our time for them at our parish as well. Parents, I hope that you will continue to be involved by volunteering to help as a Catechist or with security watch when classes are in session. Please also bring your children to Saturday Vigil or Sunday mass every week so they can practice their faith. Our children's future will be great because each one of you cares about their faith and the values we share in the Church. Again, I am very grateful to all of you for your love, support, and generosity to our parish. May God bless you always!
Today's readings invite us to become great in the sight of God by doing God's will, as Jesus did, surrendering our lives in loving service of others. The passage from the Book of Wisdom sounds like a Messianic prophecy similar to the "Suffering Servant" prophecy in Isaiah. This reading tells us how the world often ill-treats those who strive to live justly and to do God's will. It refers to Christ's passion and urges us to choose the path of righteousness in spite of painful consequences, as Jesus did. In today's Psalm, (Ps 54), the Psalmist prays for help against the insolent people who rise against the upright. The second reading is in tune with today's Gos- pel, which describes the disciples arguing about who the greatest among them is. James reminds us that, instead of serving one another, we are jealous and envious of one another, we fight and kill one another, and we wage war because we covet others' goods. James warns us that selfish ambitions destroy peace and cause conflicts in our country, local communities, churches, and families. Hence, he advises us to choose the path of righteous- ness and humble, loving service, which leads to lasting peace. Jesus, in today's Gospel, shows us the path pro- posed by the first and second readings-lovingly embracing and serving the vulnerable in our midst, namely, the defenseless children, the despairing poor, the terrified, the mentally ill, the marginalized, the disabled, and the refugees of war. True greatness lies in our ability to see and respond to the needs of others and it presupposes compassion and sympathy. The Christian vocation is an apostolate of bearing witness to Christ through lov- ing service. Jesus also teaches his disciples that child-like humility and loving, selfless service make one great in the eyes of God.
The message for us to ponder this week is that we must become great through loving, humble, and self-giving service. Greatness, in Jesus' view, is found in our willingness to accept, welcome, and serve, with love, those who are considered unacceptable and undeserving by reason of class, color, religion, poverty, or culture.
Sincerely yours in Jesus Christ and Our Lady of La Vang!
Rev. Joseph Luan Nguyen
Pastor
  Trường Việt Ngữ Giáo Xứ Đức Mẹ La Vang sẽ nhận ghi danh học sinh cho niên khoá 2021-2022 vào các thứ Bảy (5-7 giờ chiều) và Chúa Nhật (9-11 giờ sáng) bắt đầu từ 31/7 đến 29/8.     Giờ học từ 2:15 đến 3:45 chiều mỗi thứ Bảy. Khai...
BUILDING AND SHRINE FUNDRAISING
Why do we need to build the SHRINE and BUILDING
Welcome to Our Lady of La Vang. This is the year we celebrate our 10th year anniversary. Together our parish invite you to share our contribution especially a campaign for new building and Shrine of Our Lady of Lavang. God bless you.
Weekly Sponsors for

BUILDING AND SHRINE FUNDRAISING
Long Nguyen $1,000
Thom Tran $500
Viet Nguyen $300
Tran Dan $200
Feynman Le $100

Weekdays
Monday 8:30 am: Vietnamese
Tuesday 8:30 am: Vietnamese
Wednesday 8:30 am: Vietnamese
Thursday 8:30 am: Spanish
Friday 8:30 am: Vietnamese
Saturday
Saturday 8:00 am: Vietnamese
Saturday 6:00 pm : Vietnamese & English

Sunday
Sunday 6:30 am: Vietnamese
Sunday 8:30 am: Vietnamese
Sunday 10:30 am: Vietnamese
Sunday 12:30 pm: Spanish
Sunday 4:00 pm: English (Youth)
Sunday 6:00 pm: Vietnamese