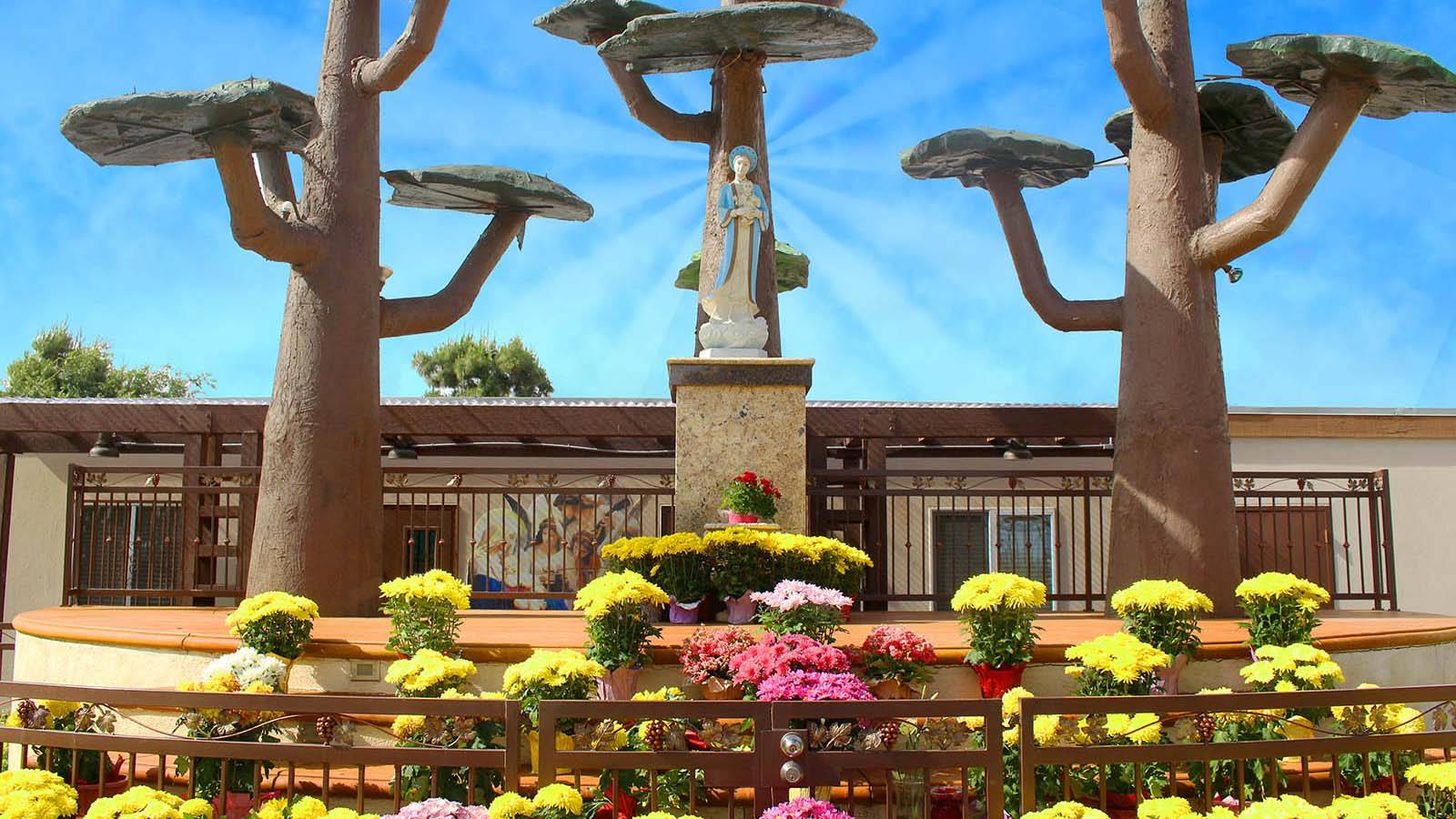 Welcome to Our Lady of Lavang

PSA CAMPAIGN FOR OUR DIOCESE OF ORANGE
Please respond generously to the PSA.
Your participation in the Pastoral Services Appeal makes a real and tangible impact on lives in our parishes, schools and communities. The very future of our faith depends on how we celebrate our blessings today and how we choose to share them. Please respond generously to the PSA. Thank you and God Bless.
BAPTISM
Our parish has monthly Baptism for Children (bilingual Vietnamese-English), from 7 years old and under, 2:00 PM – 3:00 PM, every Sunday in the second week of each month.
Mass Schedule
Saturday: 6:00PM (Vietnamese & English)
Sunday: 4:00PM Youth (English)
Wedding
Download form and things to do before wedding at Our Lady of Lavang.
Funeral
Please contact Our Lady of Lavang Office (714) 775-6200, or our pastor Joseph Luan Nguyen, extension 201.
Pastor's Corner
Sunday, August 7, 2022
Dear Brothers and Sisters in Christ!
This week we will begin our registration for our Catechetical Programs in three languages. Please make a special effort to register your children for these wonderful programs. Please also register your family for our parish. I pray that you may consider your pledges for PSA 2022 and New Project. May God, through the intercession of Our Lady of La Vang, bestow upon all of you love, peace, and joy!
The central theme of today's readings is the necessity of trusting faith in God's promises and vigilant preparedness among Christ's followers. The First Reading cites the faith-filled preparedness of the ancient Hebrew slaves in Egypt before their mass exodus to the Promised Land. Their trusting faith in their God's promises gave them hope. We are told how their faith and hope resulted in their liberation. With expectant hope, the Hebrews sacrificed the first Passover lamb and ate the first ritual meal, as prescribed by their God through Moses. They awaited their imminent release and were prepared for it. In the Second Reading, taken from the last chapter of Paul's letter to the Hebrews, Paul defines faith as "the realization of what is hoped for and evidence of things not seen." He tries to bolster the faith of the Jewish Christians (the Hebrews), by appealing to the example of their ancestors, starting with Abraham, and narrating the things they had accomplished by faith. In the Gospel, Jesus challenges his disciples to trust the Father's promise to give them eternal happiness in His kingdom. But they are to be always prepared, because the Son of Man may come at an unexpected hour either at the moment of their death or at the end of the world, whichever is earlier. Using the master- servant parable, Jesus reminds us always to do the will of God by obeying Jesus' commandment of love, offering humble and sacrificial service to others. Using the master-thief parable Jesus warns us to be on our guard so that the thief (the devil), may not steal our treasure of divine grace by his temptations.
We need to be always prepared to meet Our Lord as our judge. Let us always remember the words of the Book of Revelation: "Behold, I stand at the door and knock. If anyone hears my voice and opens the door, I will enter his house and dine with him and he with me" (Rev. 3:20). Since nobody is sure about the time and circumstances of his or her death, we must be ever prepared to face Jesus, our Lord and savior, as our judge at the moment of our death, to give an account of our lives. He wants to see that we kept our personal relationship with him by growing in holiness. Such a growth is possible by: talking daily to him and listening to him by bible reading; asking for the guidance of the Holy Spirit every day; recharging our spiritual batteries by offering our lives on the altar and getting spiritual nourishment by Holy Communion during the Holy Mass; getting reconciled with God every day asking for His pardon and forgiveness with a repentant heart, and seeking His forgiveness, through the sacrament of reconciliation, for serious sins; and by seeing the face of Jesus in every one and serving all people around us by sacrificially sharing our blessings with them.
Sincerely yours in Jesus Christ and Our Lady of La Vang!
Reverend Joseph Luan Nguyen, Pastor
Ðức Giám Mục Kevin W. Vann Kính mời tất cả giáo dân của Giáo Phận Orange đến tham dự Thánh Lễ Truyền Dầu Thứ Hai, 11 tháng 4 năm 2022 vào lúc 5:30PM chiều tại Nhà Thờ Chính Tòa Chúa Kitô (Christ Cathedral) 13280 Chapman Ave, Garden Grove, CA...
Weekdays
Monday 8:30 am: Vietnamese
Tuesday 8:30 am: Vietnamese
Wednesday 8:30 am: Vietnamese
Thursday 8:30 am: Spanish
Friday 8:30 am: Vietnamese
Saturday
Saturday 8:00 am: Vietnamese
Saturday 6:00 pm : Vietnamese & English

Sunday
Sunday 6:30 am: Vietnamese
Sunday 8:30 am: Vietnamese
Sunday 10:30 am: Vietnamese
Sunday 12:30 pm: Spanish
Sunday 4:00 pm: English (Youth)
Sunday 6:00 pm: Vietnamese