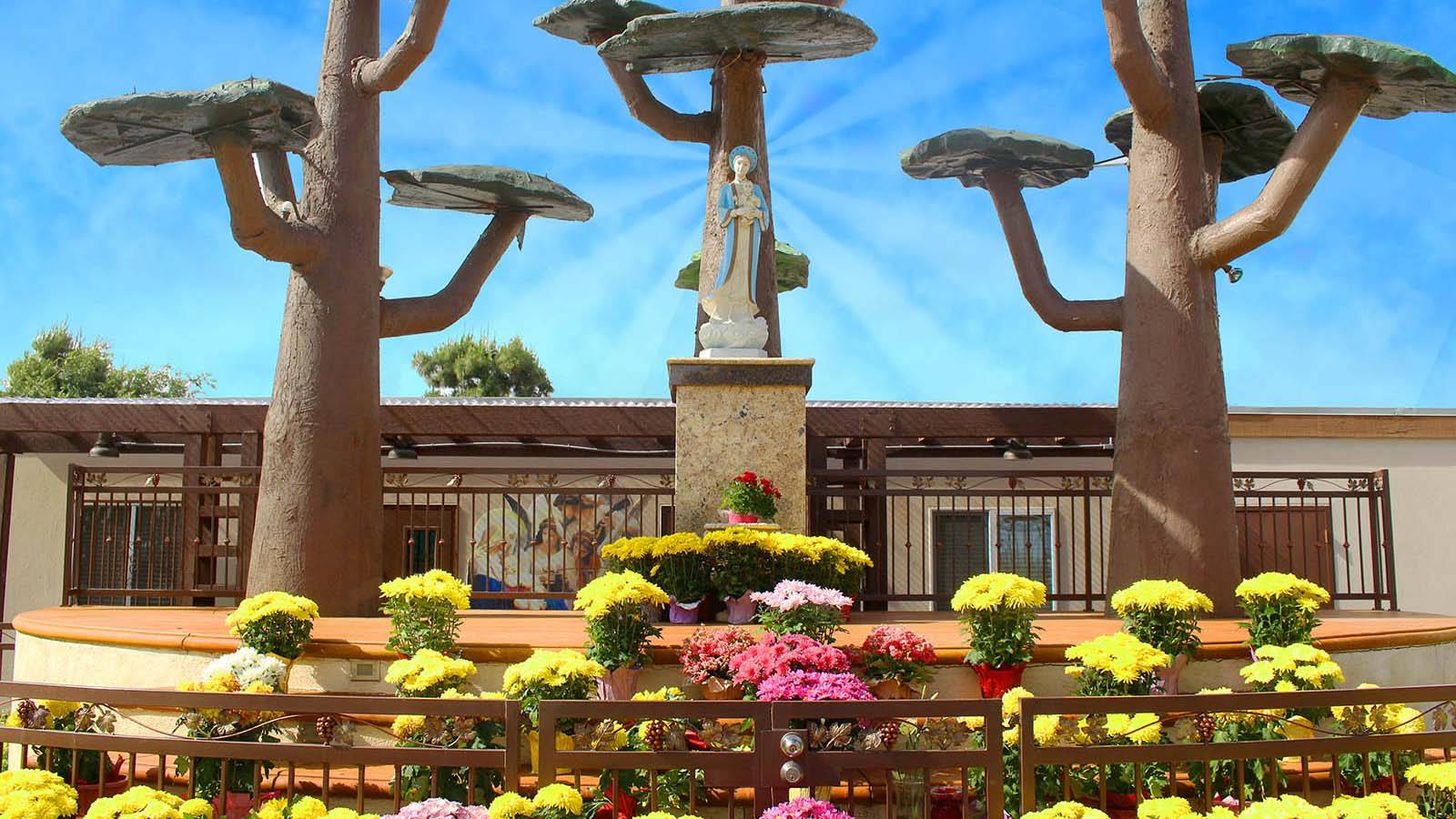 Welcome to Our Lady of Lavang

PSA CAMPAIGN FOR OUR DIOCESE OF ORANGE
Please respond generously to the PSA.
Your participation in the Pastoral Services Appeal makes a real and tangible impact on lives in our parishes, schools and communities. The very future of our faith depends on how we celebrate our blessings today and how we choose to share them. Please respond generously to the PSA. Thank you and God Bless.
BAPTISM
Our parish has monthly Baptism for Children (bilingual Vietnamese-English), from 7 years old and under, 2:00 PM – 3:00 PM, every Sunday in the second week of each month.
Mass Schedule
Saturday: 6:00PM (Vietnamese & English)
Sunday: 4:00PM Youth (English)
Wedding
Download form and things to do before wedding at Our Lady of Lavang.
Funeral
Please contact Our Lady of Lavang Office (714) 775-6200, or our pastor Joseph Luan Nguyen, extension 201.
Pastor's Corner
Sunday, January 23, 2022
Dear Brothers and Sisters in Christ!
This weekend, our Parish will begin the campaign for PSA 2022. Each year, Bishop Vann asks all the faithful in our Diocese of Orange to help him to fund the various programs throughout the Diocese. The programs are supported for training seminarians for the future priests of our Diocese, assisting our retired priests of the Diocese after many years of priestly ministry; subsidize for training catechists throughout the Diocese, help training youth ministry leaders for the youth of our Diocese, training for volunteers to visit the prisons and helping the poor and the afflicted of the Diocese. With your generosity the Diocese will be able to fund those ministries in our Diocese. This year, Our Lady of La Vang will help the Diocese of Orange with the amount of $72,000 dollars. I suggest that each family, please donate $400. dollars to pay once or 10 months in payment. Please take the PSA 2022 envelope home and please return the envelope next weekend with your pledges. May Jesus Christ through the intercession of Our Lady of La Vang bless all of you for your generosity to our Church!
Today's gospel, presenting Jesus' inaugural speech in the synagogue of Nazareth and outlining his theology of total liberation, marks a great moment of Jewish history. The scripture readings for today focus our attention on the importance and liberating power of the Word of God as sacramental, "making God present in our midst". The reading challenges us to listen to the Word, accept it into our hearts, then put it into practice as we live our lives, liberating ourselves and other from all types of bondages. Today's first reading, taken from Nehemiah, and Luke's gospel both describe a public read-ing of Sacred Scripture which challenged the hearers to make a "fresh beginning" with a new outlook. In the First read-ing, after rebuilding the Temple and restoring the City, Ezra was leading the people in a "Covenant renewal" ceremony by reading and interpreting the Law. The Second reading, taken from St Paul's first letter to the Corinthians, reminds us that "Together we are Christ's body, but each of us is different part of it". This suggests that as different parts of Christ's body, we each have a share, as his instruments, in bringing the freeing and saving mission of Christ to our world in our times. Today's Gospel describes how, on a Sabbath, Jesus stood before the people in the synagogue of his hometown, Nazareth, reading and interpreting what Isaiah had prophesied about the Messiah and his mission. Jesus claims that he is the One sent to bring glad tidings to the poor, liberating to captives, recovery of sight to the blind and freedom for the oppressed- language that reflects the Biblical year of Jubilee. To the great amazement and disbelief of his own townsmen, Jesus declared that Isaiah's prophesy was being fulfilled at that very moment in your hearing be-cause the prophet was foretelling and describing Jesus' mission and ministry.
Sincerely yours in Jesus Christ and Our Lady of La Vang!
Reverend Joseph Luan Nguyen,
Pastor.
  Ðể chuẩn bị bàn thờ cho ngày lễ các Linh Hồn, xin mời gọi Cộng Đoàn mang đến văn phòng hình ảnh người thân của mình đã quá cố để chúng tôi lập một bàn thờ tưởng nhớ đến các Linh Hồn đã qua đời. Xin quý vị lưu ý, khung...
Weekdays
Monday 8:30 am: Vietnamese
Tuesday 8:30 am: Vietnamese
Wednesday 8:30 am: Vietnamese
Thursday 8:30 am: Spanish
Friday 8:30 am: Vietnamese
Saturday
Saturday 8:00 am: Vietnamese
Saturday 6:00 pm : Vietnamese & English

Sunday
Sunday 6:30 am: Vietnamese
Sunday 8:30 am: Vietnamese
Sunday 10:30 am: Vietnamese
Sunday 12:30 pm: Spanish
Sunday 4:00 pm: English (Youth)
Sunday 6:00 pm: Vietnamese