Our office will close until further notice. In case of anointing of the sick, contact emergency phone: 714 454 8430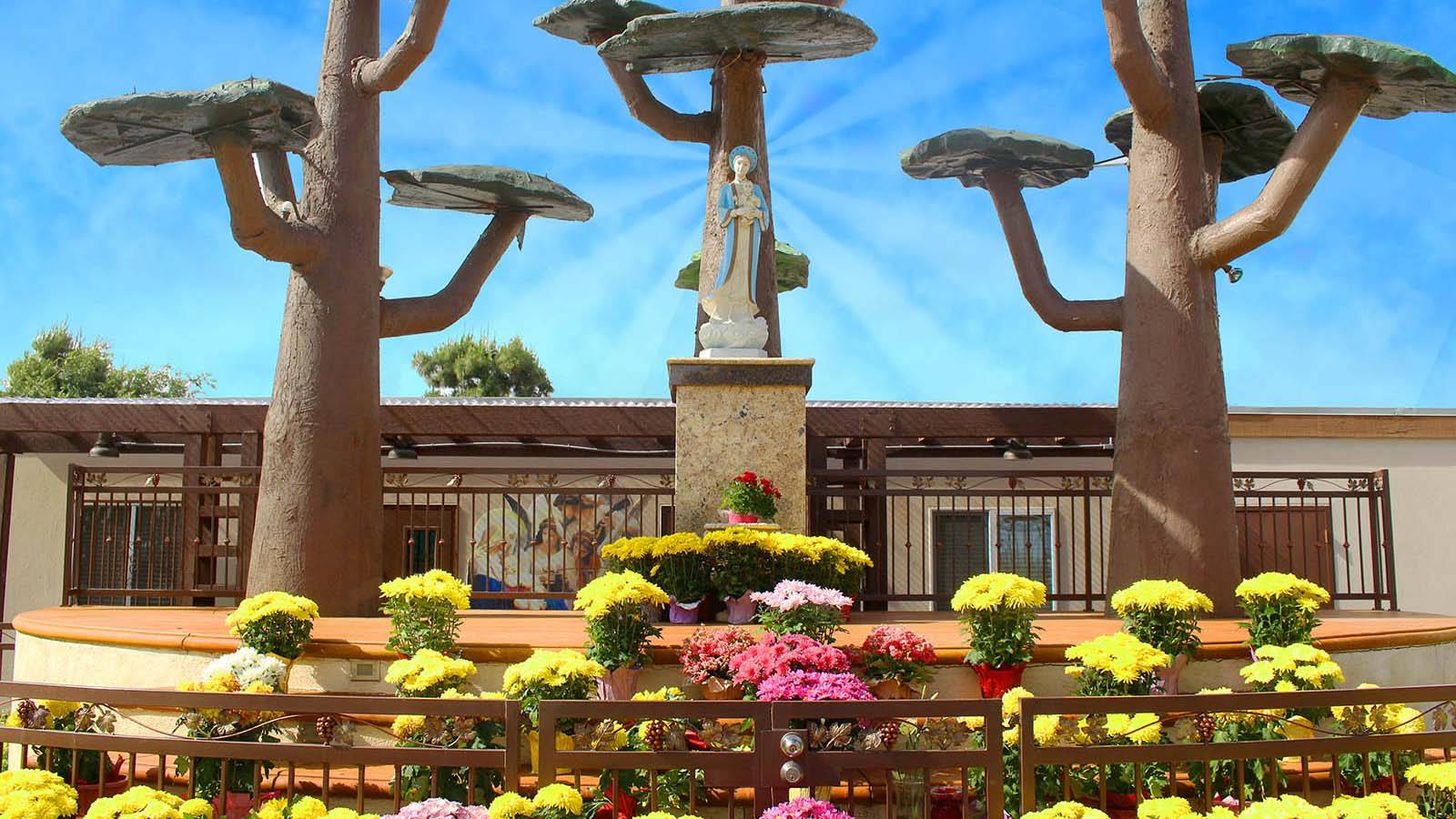 Our parish will we will have confession on thursday mornings from 9:15 am to 10am and saturday afternoon from 4pm – 5pm

Please respond generously to the 2020 PSA.
Your participation in the Pastoral Services Appeal makes a real and tangible impact on lives in our parishes, schools and communities. The very future of our faith depends on how we celebrate our blessings today and how we choose to share them. Please respond generously to the 2020 PSA. Thank you and God Bless.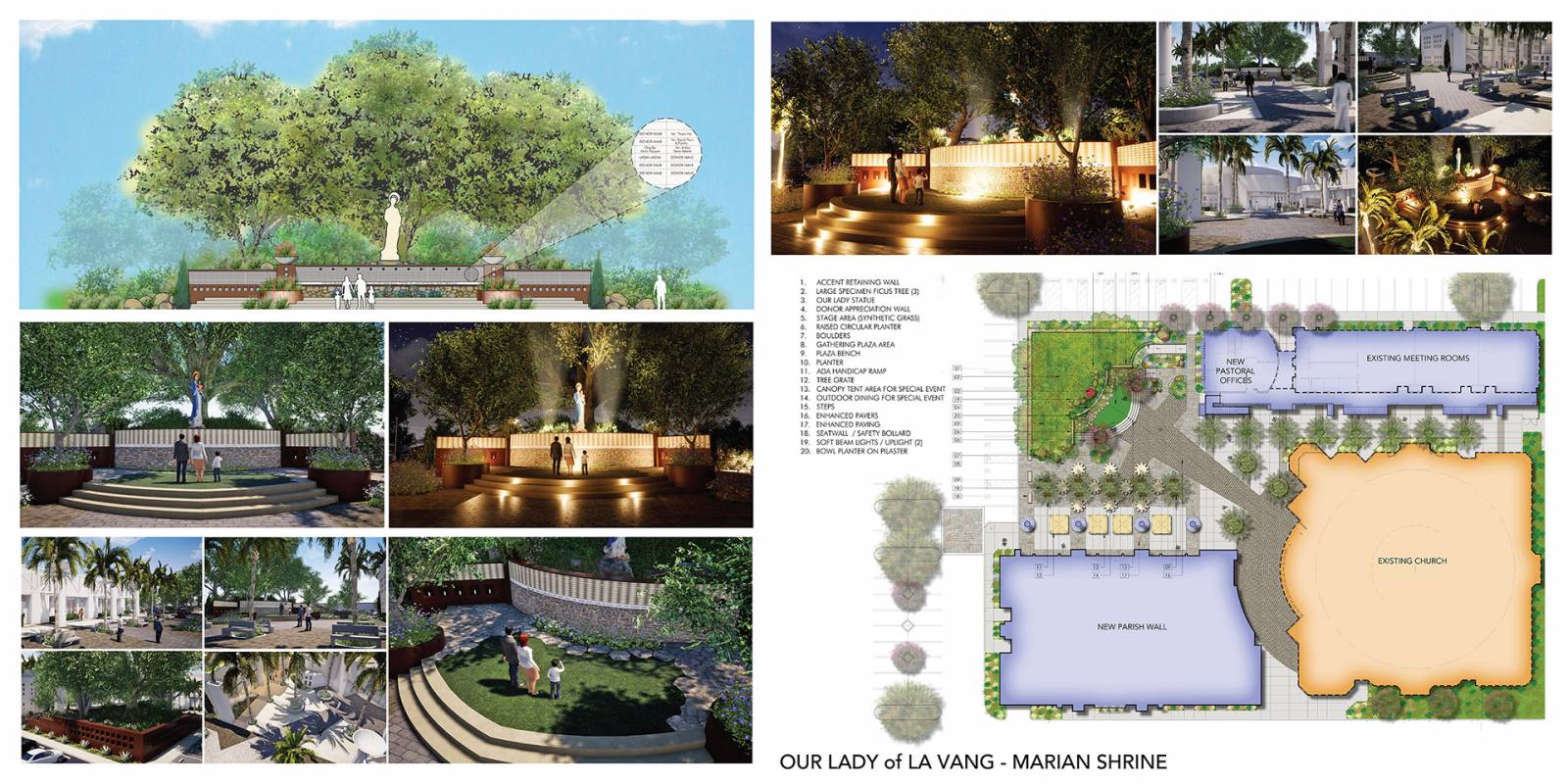 Our parish invite you to share our contribution for new building and Shrine of Our Lady of Lavang.
New Notices - copy
New Notices
2020 PSA
Fundraising
BAPTISM
Our parish has monthly Baptism for Children (bilingual Vietnamese-English), from 7 years old and under, 2:00 PM – 3:00 PM, every Sunday in the second week of each month.
Mass Schedule
Saturday: 6:00PM (Vietnamese & English)
Sunday: 4:30PM Youth (English)
Wedding
Download form and things to do before wedding at Our Lady of Lavang.
Funeral
Please contact Our Lady of Lavang Office (714) 775-6200, or our pastor Joseph Luan Nguyen, extension 201.
Announcement
Guidelines for all levels of the Faith-Formation Programs at the Our Lady of La Vang Church
1. There will be no indoor or outdoor live classes until further notice.
2. All classes are taught through either ZOOM or Google Meet
3. For English Program, all children will be required to attend Sunday Mass, and must gather at the church 15 minutes before Mass
4. For Spanish Program, all children will be required to attend Sunday Mass, and must stay at the church at 15 minutes after the Mass.
5. For Vietnamese Program, all children will be required to attend Sunday Mass, and must gather at the church 15 minutes before the mass.
NOTICE
We will have confession on Thursday mornings from 9:15 am to 10AM and Saturday afternoon from 4PM – 5PM
———
PEASE NOTE THE MASS TIMES,
WITH CHANGES TO THE SUNDAY EVENING SCHEDULE:
Saturday
Vietnamese Mass: 6:00 PM
Sunday
6:30 AM: Vietnamese Mass
8:30 AM: Vietnamese Mass
10:30 AM: Vietnamese Mass
12:30 PM: Spanish Mass
4:00 PM: English Mass
6:00 PM: Vietnamese Mass
–
Mass continues to be live-streamed (on Facebook and parish website: www.ourladyoflavang.org):
Vietnamese Mass: 8:30 AM (Monday – Friday)
Spanish Mass: 8:30 AM (Thursday)
Vietnamese Mass: 8:00 AM (Saturday)
Sunday Mass: 8:30 AM
The parish office will be open from 9am – 4pm.
Please keep generously contributing your weekly donations, PSA and Capital Campaign through our website, in person or by mail during this temporary shut-down CLICK HERE TO DONATE ONLINE
Bulletin This Week
Sunday, November 22, 2020
Dear Brothers and Sisters in Christ, Peace be with you!
As we continue living during the pandemic, our parish has worked very hard to help keep our parishioners spiritually nourished. Together with Father Joseph Thai, we thank God for all the blessings that He bestowed upon our parish, and we also want to express our deep appreciation to all of you for your love and support, this past year. In this special bulletin, I am giving our Parish Annual Financial Report to all of you for the period June 1, 2019 to June 30, 2020. In this report you will find our spending totals, including maintenance costs, and the special funds reserved for the new John Paul II building and the grand Shrine of Our Lady of La Vang. I ask all of you to continue to provide support more generously in our weekly collections and special collections for our new building. This coming Thursday, November 26 is Thanksgiving Day, and I invite all of you to our Thanksgiving Day Mass at 9 am. Again, we are grateful to you all and have a Happy Thanksgiving!
Today we celebrate the Feast of Christ the King. It was Pope Pius XI who brought the Feast of Christ the King into the liturgy in 1925 to bring Christ, his rule, and Christian values back into the lives of Christians, into society, and into politics. The Feast was also a reminder to the totalitarian governments of Mussolini, Hitler, and Stalin that Jesus Christ is the only Sovereign King. Although Emperors and Kings now exist mostly in history books, we still honor Christ as the King of the Universe by enthroning him in our hearts and allowing him to take control of our lives. This feast challenges us to see Christ the King in everyone, especially those whom our society considers the least important, and to treat each person with love, mercy, and compassion as Jesus did. The first reading from Ezekiel introduces God as a Shepherd reminding us of Christ's claim that he is the good-shepherd-king, leading, feeding, and protecting his sheep. In the second reading, St. Paul presents Christ as the all-powerful ruler-king who raises the dead and to whom every form of power and authority must eventually give way. Today's Gospel describes Christ the King coming in his Heavenly glory to judge us, based on how we have shared our love and blessings with others through genuine acts of charity in our lives. Jesus is present to us now, not only as our good shepherd leading, feeding, and healing his sheep, but also as dwelling in those for whom we care. In the parable of the separation of the sheep from the goats at the Last Judgment, every person to whom we give ourselves, "whether hungry, thirsty or a stranger, naked, sick or in prison," is revealed to us as having been the risen Jesus. Our reward or punishment depends on how we have recognized and treated this risen Jesus in the needy.
We need to recognize and appreciate Christ's presence within us and surrender our lives to Christ's rule: Since Christ, our King, lives in our hearts with the Holy Spirit and with His Heavenly Father, and fills our souls with His grace, we need to learn to live in His Holy Presence and do God's will by sharing His forgiving love with others around us. Being aware of His presence in the Bible, in the Sacraments and in the worshipping community we need to listen and talk to Him. We need to learn to be servers. Since Christ was a serving King, we are invited to be His loyal citizens by rendering humble service to others and by sharing Christ's mercy and forgiveness with others. We need to use our authority to support the rule of Jesus. This feast is an invitation to all those who have power or authority in the public or the private realms to use it for Jesus by bearing witness to Him by the way we live. Parents are expected to use their God-given authority to train their children in Christian ideals and in the ways of committed Christian living.
Sincerely yours in Jesus Christ the King and Our Lady of La Vang!
Reverend Joseph Luan Nguyen, Pastor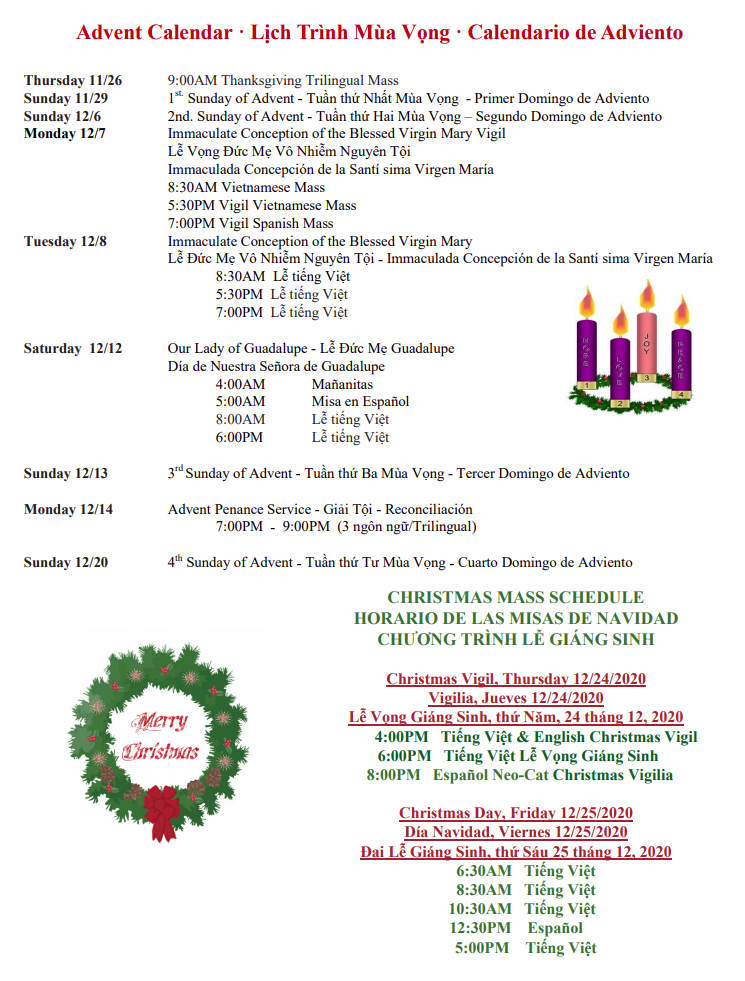 THÔNG BÁO. Kể từ ngày thứ ba 14 tháng 7, các Thánh Lễ sẽ được cử hành ngoài trời tại Linh Đài Đức Mẹ La Vang. THÁNH LỄ NGÀY THƯỜNG 8:30AM THỨ BẢY CÓ THÁNH LỄ CHIỀU LÚC 6:30PM  CÁC THÁNH LỄ CHÚA NHẬT SẼ THAY ĐỔI NHƯ SAU: 6:30AM: Lễ Tiếng Việt 8:30AM: Lễ Tiếng Việt...
BUILDING AND SHRINE FUNDRAISING
Why do we need to build the SHRINE and BUILDING
Welcome to Our Lady of La Vang. This is the year we celebrate our 10th year anniversary. Together our parish invite you to share our contribution especially a campaign for new building and Shrine of Our Lady of Lavang. God bless you.
Weekly Sponsors for

BUILDING AND SHRINE FUNDRAISING
Long Nguyen $1,000
Thom Tran $500
Viet Nguyen $300
Tran Dan $200
Feynman Le $100

Weekdays
Monday 8:30 am: Vietnamese
Tuesday 8:30 am: Vietnamese
Wednesday 8:30 am: Vietnamese
Thursday 8:30 am: Spanish
Friday 8:30 am: Vietnamese
Saturday
Saturday 8:00 am: Vietnamese
Saturday 6:00 pm : Vietnamese & English
Saturday 8:00 pm: Spanish
Sunday
Sunday 6:30 am: Vietnamese
Sunday 8:30 am: Vietnamese
Sunday 10:30 am: Vietnamese
Sunday 12:30 pm: Spanish
Sunday 4:00 pm: English (Youth)
Sunday 6:00 pm: Vietnamese