In case of anointing of the sick, contact emergency phone: 714 454 8430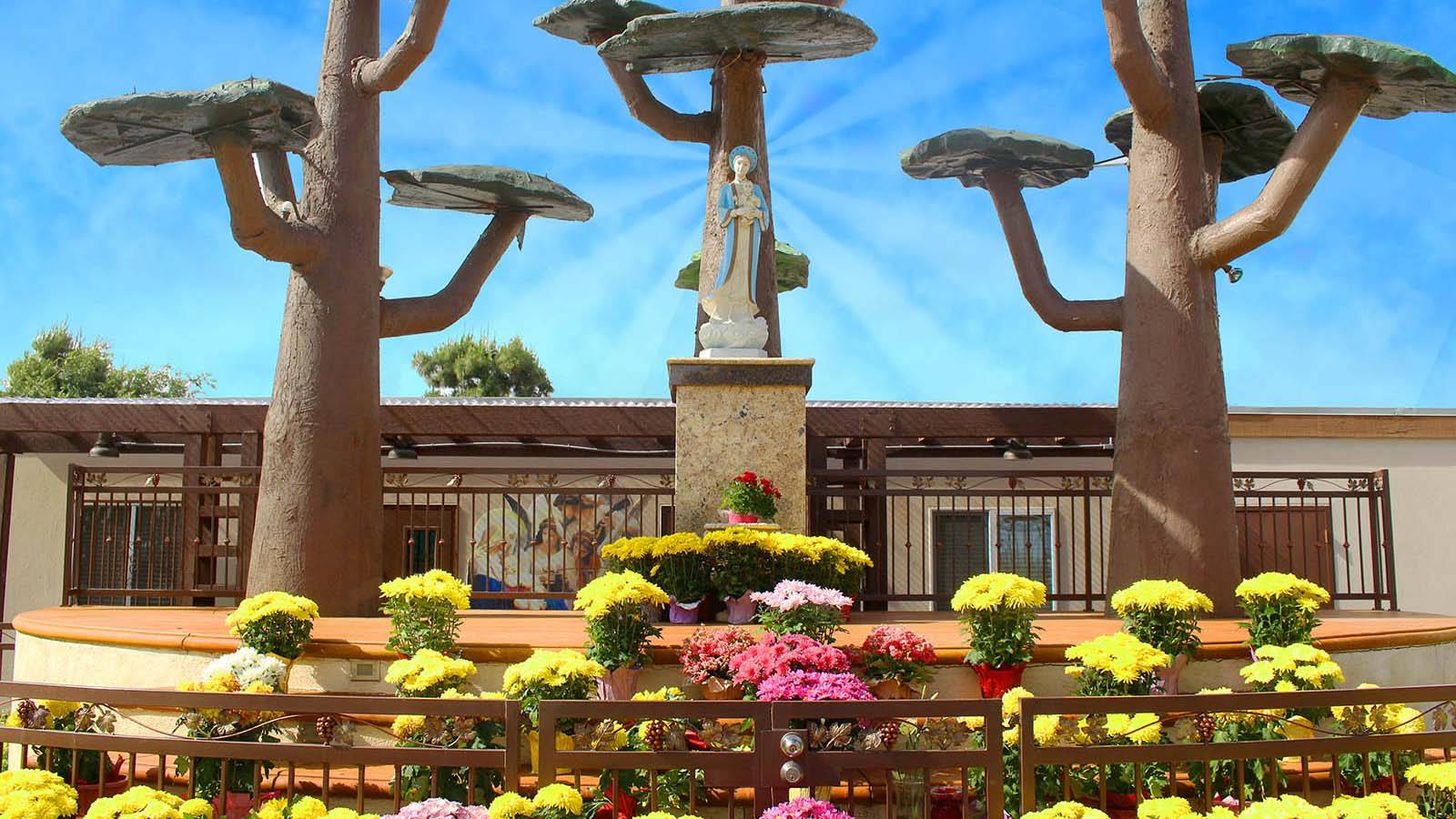 Welcome to Our Lady of Lavang

2021 PSA CAMPAIGN FOR OUR DIOCESE OF ORANGE
Please respond generously to the PSA.
Your participation in the Pastoral Services Appeal makes a real and tangible impact on lives in our parishes, schools and communities. The very future of our faith depends on how we celebrate our blessings today and how we choose to share them. Please respond generously to the PSA. Thank you and God Bless.
BAPTISM
Our parish has monthly Baptism for Children (bilingual Vietnamese-English), from 7 years old and under, 2:00 PM – 3:00 PM, every Sunday in the second week of each month.
Mass Schedule
Saturday: 6:00PM (Vietnamese & English)
Sunday: 4:00PM Youth (English)
Wedding
Download form and things to do before wedding at Our Lady of Lavang.
Funeral
Please contact Our Lady of Lavang Office (714) 775-6200, or our pastor Joseph Luan Nguyen, extension 201.
Pastor's Corner
Sunday Oct 24, 2021
Dear Brothers and Sisters in Christ!
Yesterday, Saturday Oct 23, at Christ Cathedral, Bishop Kevin W. Vann ordained 13 men for the service of Perma-nent Deaconate for our Diocese of Orange. Today our parish offers the Mass of Thanksgiving for our newly or-dained Deacon David Tao Duc Phan. Together with Father Joseph Thai and the entire parish, we would like to congratulate our New Deacon David Tao Duc Phan. May the Lord through the intercession of Our Lady of La Vang and St. Joseph's grant you wisdom, peace love and joy as you begin your deaconate ministry here at Our La-dy of La Vang. We would like to congratulate and express our appreciation to Deacon Tao's wife, Dianne Cao and three children for their love, prayer, and support given Deacon Tao during his Deaconate Formation. You have been a great inspiration for Deacon Tao for that we are grateful. Please continue to keep Deacon Tao in your daily mass and prayers that he will be able to fulfill his zealous service, talents, and gifts for the glory of God and for our parish. Please continue to support our new building project and the shrine of Our Lady of La Vang. May the Lord continue to bestow His abundance blessings upon all of you and your family? Congratulations to Our New Deacon David Tao Duc Phan and family.
Today is also World Mission Sunday! Our Holy Father Francis invites all the faithful to pray for and support our mission throughout the world. Our Holy Father had said, "The central ideal of mission is Jesus Christ." Before Jesus ascended into heaven, Jesus commanded his disciples, "Go into the whole world and proclaim the Good News, baptize them in the name of the Father and of the Son and of the Holy Spirit, and know that I will remain with you until the end of the world." Our planet has 7 billion people, and 5 billion people do not know Jesus Christ. As baptized Catholics, we are called to be evangelizers and to share the Good News of Jesus by our lives of humble service. Today, let us also help our missionaries throughout the world. They are really in need of financial support as they face many difficulties and sacrifice much to train Catechists, teachers, and other volunteers to help spread the Good News.
The message for us to reflect on this week is that instead of remaining in spiritual blindness, let us pray for spiritu-al sight. Each one of us suffers from spiritual blindness. We need the light of the Holy Spirit to enlighten us. Anger, hatred, prejudice, jealousy, evil habits, etc., make us spiritually blind, and they prevent us from seeing the goodness in our neighbors and God's presence in them. We are also blinded by greed when we are not satisfied with what we have and incur debts to buy luxury items. Hence, let us pray to have a clear vision of Christian val-ues and priorities in our lives, and to acknowledge the presence of God dwelling in ourselves and in our neighbors. A clear spiritual vision enables us to see the goodness in others, to express our appreciation for all that they have been doing for us, and to refrain from criticizing their performance.
Sincerely yours in Jesus Christ and Our Lady of La Vang!
Reverend Joseph Luan Nguyen,
Pastor.
  Ðể chuẩn bị bàn thờ cho ngày lễ các Linh Hồn, xin mời gọi Cộng Đoàn mang đến văn phòng hình ảnh người thân của mình đã quá cố để chúng tôi lập một bàn thờ tưởng nhớ đến các Linh Hồn đã qua đời. Xin quý vị lưu ý, khung...
BUILDING AND SHRINE FUNDRAISING
Why do we need to build the SHRINE and BUILDING
Welcome to Our Lady of La Vang. This is the year we celebrate our 10th year anniversary. Together our parish invite you to share our contribution especially a campaign for new building and Shrine of Our Lady of Lavang. God bless you.
Weekly Sponsors for

BUILDING AND SHRINE FUNDRAISING
Long Nguyen $1,000
Thom Tran $500
Viet Nguyen $300
Tran Dan $200
Feynman Le $100

Weekdays
Monday 8:30 am: Vietnamese
Tuesday 8:30 am: Vietnamese
Wednesday 8:30 am: Vietnamese
Thursday 8:30 am: Spanish
Friday 8:30 am: Vietnamese
Saturday
Saturday 8:00 am: Vietnamese
Saturday 6:00 pm : Vietnamese & English

Sunday
Sunday 6:30 am: Vietnamese
Sunday 8:30 am: Vietnamese
Sunday 10:30 am: Vietnamese
Sunday 12:30 pm: Spanish
Sunday 4:00 pm: English (Youth)
Sunday 6:00 pm: Vietnamese