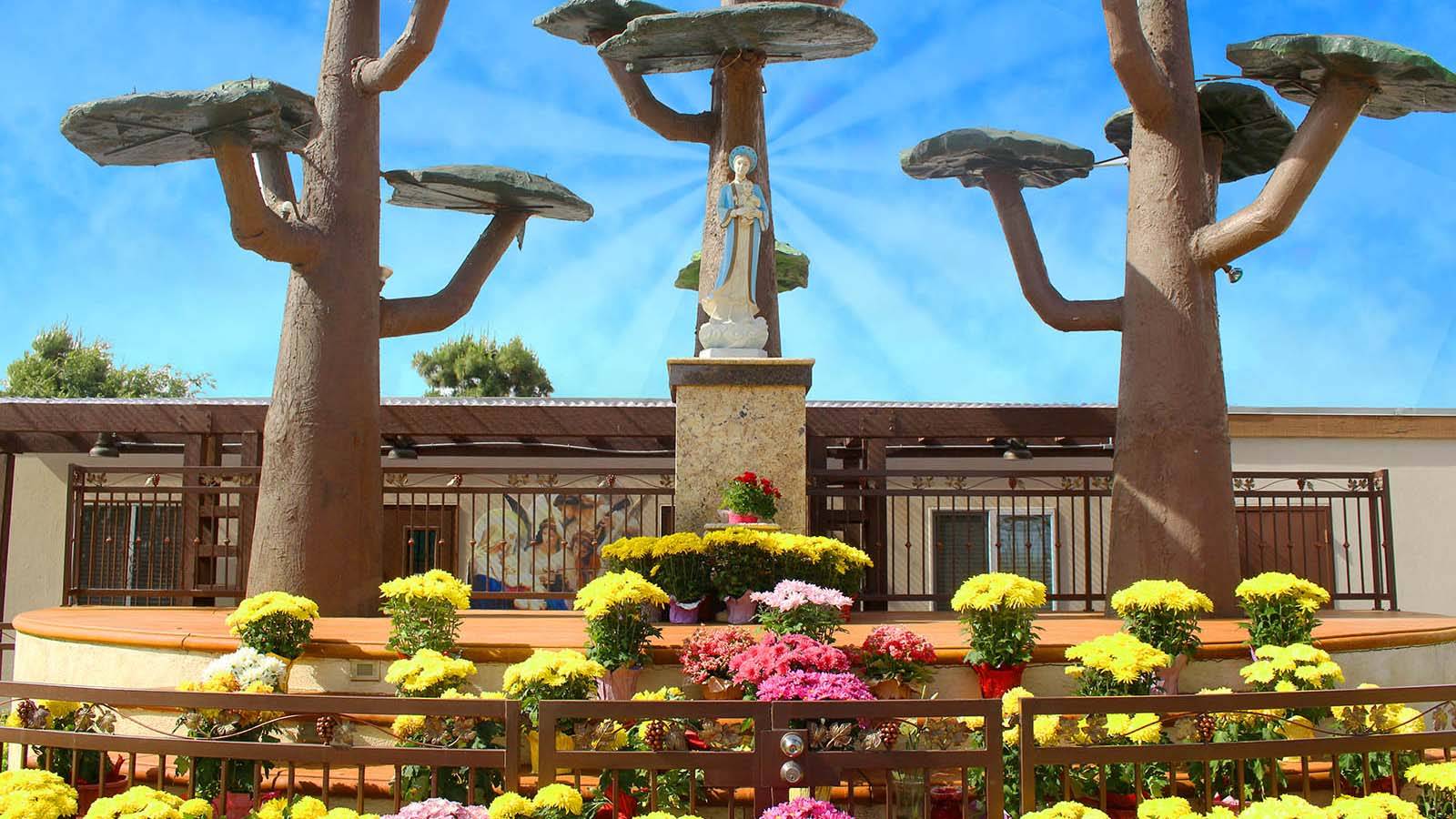 Welcome to Our Lady of Lavang

PSA CAMPAIGN FOR OUR DIOCESE OF ORANGE
Please respond generously to the PSA.
Your participation in the Pastoral Services Appeal makes a real and tangible impact on lives in our parishes, schools and communities. The very future of our faith depends on how we celebrate our blessings today and how we choose to share them. Please respond generously to the PSA. Thank you and God Bless.
BAPTISM
Our parish has monthly Baptism for Children (bilingual Vietnamese-English), from 7 years old and under, 2:00 PM – 3:00 PM, every Sunday in the second week of each month.
Mass Schedule
Saturday: 6:00PM (Vietnamese & English)
Sunday: 4:00PM Youth (English)
Wedding
Download form and things to do before wedding at Our Lady of Lavang.
Funeral
Please contact Our Lady of Lavang Office (714) 775-6200, or our pastor Joseph Luan Nguyen, extension 201.
Pastor's Corner
Sunday, November 27, 2022
Dear Brothers and Sisters in Christ!
Today, we begin the new liturgical year – Cycle A – from the Gospel of Matthew. It is also the First Sunday of Advent! As we enter the Advent season, we begin our yearly pilgrimage through the events of our salvation history, starting with the preparation for the Nativity of Jesus, and ending with the reflection on his glorious "second coming" as judge at the end of the world.
"Advent" means coming. We are invited to mediate on Jesus' first coming in history as a baby in Bethlehem, his daily coming into our lives in mystery through the sacraments, through the Bible, and through the worshipping community, and finally, his Second Coming at the end of the world to reward the just and to punish the wicked. We see the tradition-al signs of Advent in our Church: violet vestments and hangings, dried flowers on the altar, and the Advent wreath. These signs remind us that we must prepare for the rebirth of Jesus in our hearts and lives, enabling him to radiate his love, mercy, compassion, and forgiveness around us.
In the First Reading, the prophet Isaiah describes his vision of all nations making a pilgrimage to Jerusalem, affirming their faith in the one true God. Today's responsorial psalm is a joyous hymn originally sung as pilgrims journeyed to the Temple in Jerusalem. They prepare us for our yearly pilgrimage. In the Second Reading Paul exhorts the Roman Chris-tian community to get ready to meet Jesus in his Second Coming by discharging their duties properly, and by freeing themselves from their former pagan tendencies toward excessive drinking, sexual promiscuity, jealousy, and rivalry. We, too, are challenged to make spiritual preparations for Christ's birth in our lives. In today's Gospel Jesus warns us of the urgency of vigilant preparation on our part, that we may meet him as the judge both at the end of our lives on earth and on the day of the Last Judgment when he comes in his glory; Jesus reminds us of how the unrepentant and ill-prepared evil people were destroyed by the flood in the time of Noah and how a thief would break in and plunder the precious belongings of an ill-prepared house owner. Using the additional examples later, Jesus repeats his warning for us to be vigilant and well-prepared all the time, doing the will of God by loving others.
We need to be alert and watchful while spiritually preparing for Christmas by offering our daily work to God for His glory, by practicing more self-control in resisting our evil habits and inclinations, by seeking reconciliation daily with God and our fellow humans, thereby asking God's pardon and forgiveness, and extending our unconditional forgiveness to those who have hurt us. Let us begin each day by praying for the strength and power of the Holy Spirit to prepare our-selves for Jesus' rebirth in our hearts and lives.
Sincerely yours in Jesus Christ and Our Lady of La Vang!
Reverend Joseph Luan Nguyen,
Pastor
Most Rev. Kevin W. Vann Invites the Church of Orange to attend the Chrism Mass Monday, April 11, 2022 at 5:30pm at Arboretum Christ Cathedral at 13280 Chapman Ave, Garden Grove, CA 92840 All the faithful are invited to participate in this Mass. The teens preparing for...
Weekdays
Monday 8:30 am: Vietnamese
Tuesday 8:30 am: Vietnamese
Wednesday 8:30 am: Vietnamese
Thursday 8:30 am: Spanish
Friday 8:30 am: Vietnamese
Saturday
Saturday 8:00 am: Vietnamese
Saturday 6:00 pm : Vietnamese & English

Sunday
Sunday 6:30 am: Vietnamese
Sunday 8:30 am: Vietnamese
Sunday 10:30 am: Vietnamese
Sunday 12:30 pm: Spanish
Sunday 4:00 pm: English (Youth)
Sunday 6:00 pm: Vietnamese