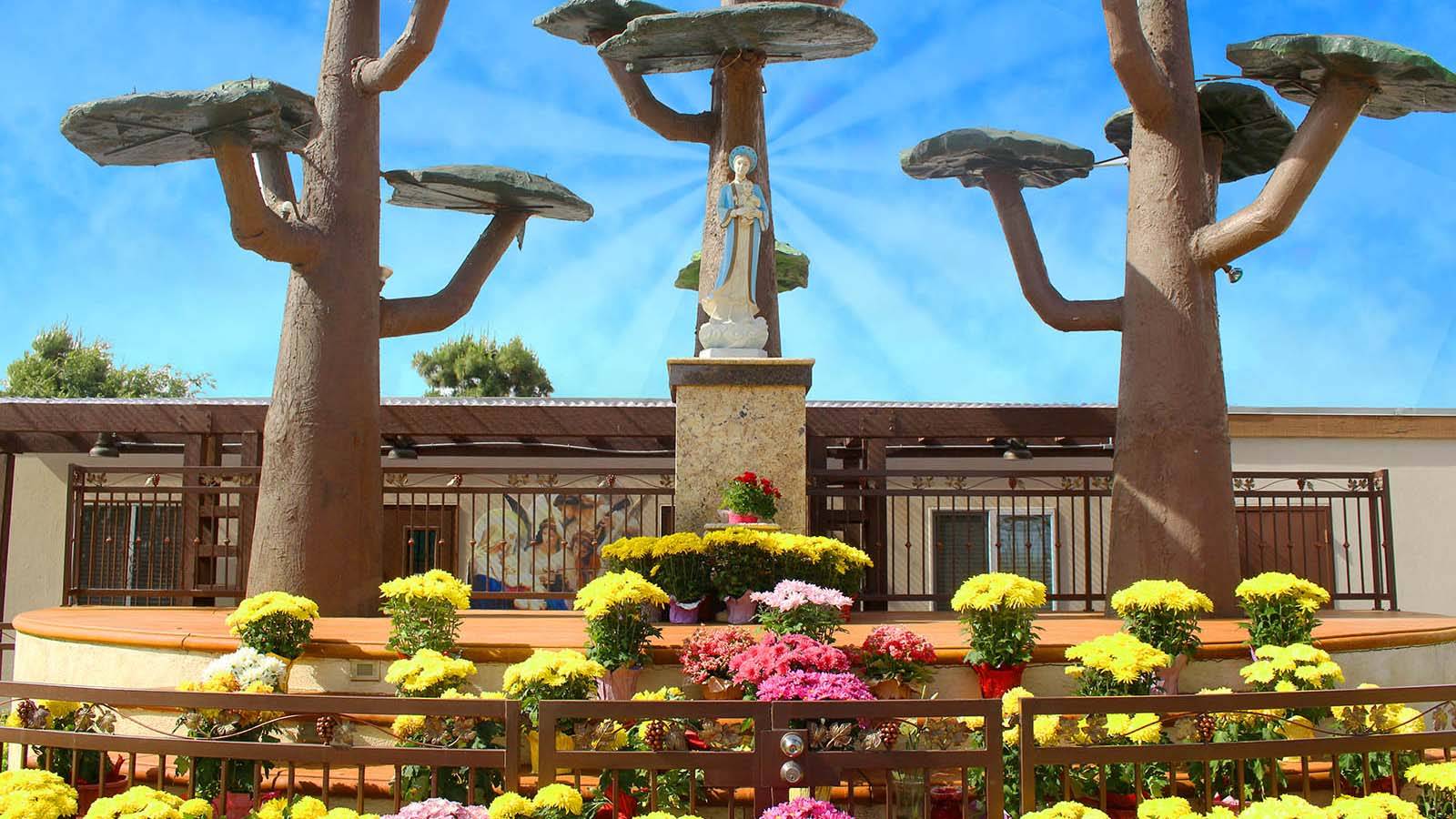 Welcome to Our Lady of Lavang

The Pastoral Services Appeal (PSA) is an annual campaign to support our parishes, schools and ministries in the Diocese of Orange. The PSA runs from January 1 to December 31 of every calendar year, and for the 2019 PSA, you have through December 31, 2019 to complete your pledge. Thank you for your generosity!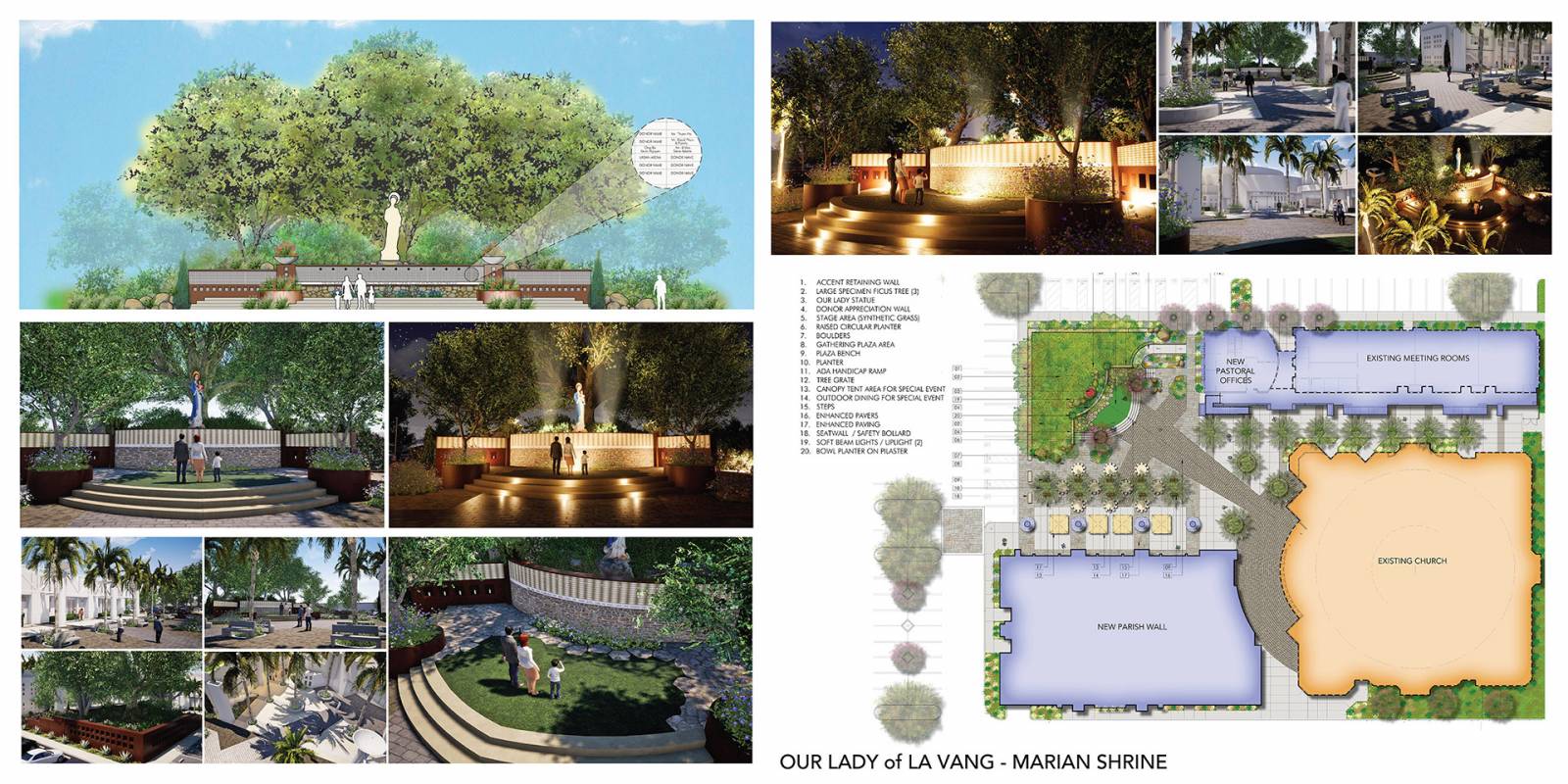 Our parish invite you to share our contribution for new building and Shrine of Our Lady of Lavang.
Mass Schedule
2019 PSA
Fundraising
BAPTISM
Our parish has monthly Baptism for Children (bilingual Vietnamese-English), from 7 years old and under, 2:00 PM – 3:00 PM, every Sunday in the second week of each month.
Mass Schedule
Saturday: 6:00PM (Vietnamese & English)
Sunday: 4:30PM Youth (English)
Wedding
Download form and things to do before wedding at Our Lady of Lavang.
Funeral
Please contact Our Lady of Lavang Office (714) 775-6200, or our pastor Joseph Luan Nguyen, extension 201.
PASTOR'S CORNER
Sunday, September 15, 2019
Dear Brothers and Sisters in Christ!
Fr. Vincent Hung Pham, Director of the Vietnamese Catholic Center expressed his deepest thanks to all of you for your generosity in supporting the Vietnamese Catholic Center. As we begin our English, Hispanic, and Vietnamese Catechetical programs, as well as the Vietnamese Language School, on September 21, 2019, I want to remind the parents to please make your best efforts to bring your children to the classes and mass on the weekends. Our sacrifice will be rewarded because our children will be grateful to us as they grow in their Catholic faith. For those who want to inquire about the Catholic faith and RCIA program, please contact Sr Tin Nguyen immediately so that you may be enrolled in the RCIA program, to be received into the Catholic Church by Easter 2020. I wish all of you a new school year filled with God's wisdom, love, and joy!
Sincerely yours in Jesus Christ and Our Lady of La Vang!
Reverend Joseph Luan Nguyen, Pastor
We invite you to join us at the Special Thanksgiving Mass and dinner on Sunday May 12, 2019. Each ticket will be $50, and your donation will go toward of Our Lady of La Vang Shrine as well as the new Pastoral Building for Catechism programs. Your contribution is...
BUILDING AND SHRINE FUNDRAISING
Why do we need to build the SHRINE and BUILDING
Welcome to Our Lady of La Vang. This is the year we celebrate our 10th year anniversary. Together our parish invite you to share our contribution especially a campaign for new building and Shrine of Our Lady of Lavang. God bless you.
Weekly Sponsors for

BUILDING AND SHRINE FUNDRAISING
Nhu Xuan Nguyen $500
Miki Bui $300
David Huynh $200
Vinh Thi Le $100
Chau Thi Kim Loan $100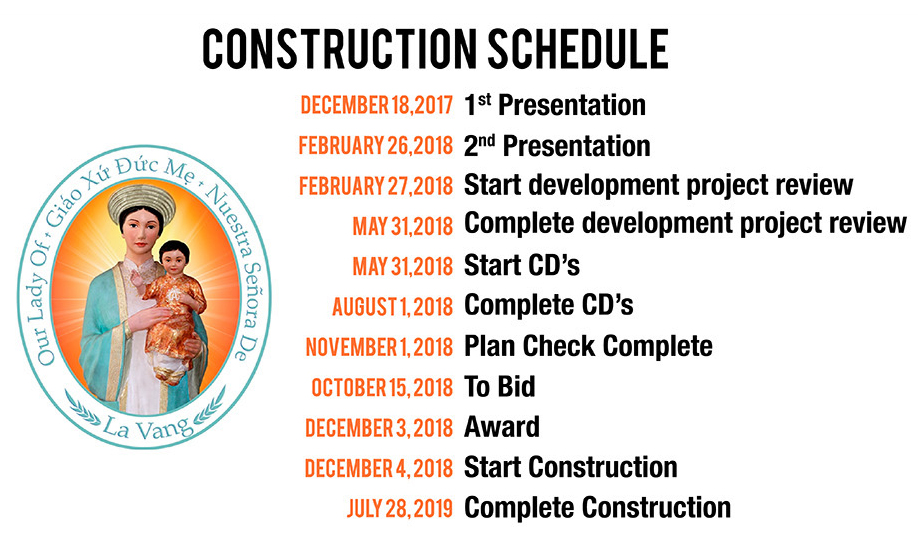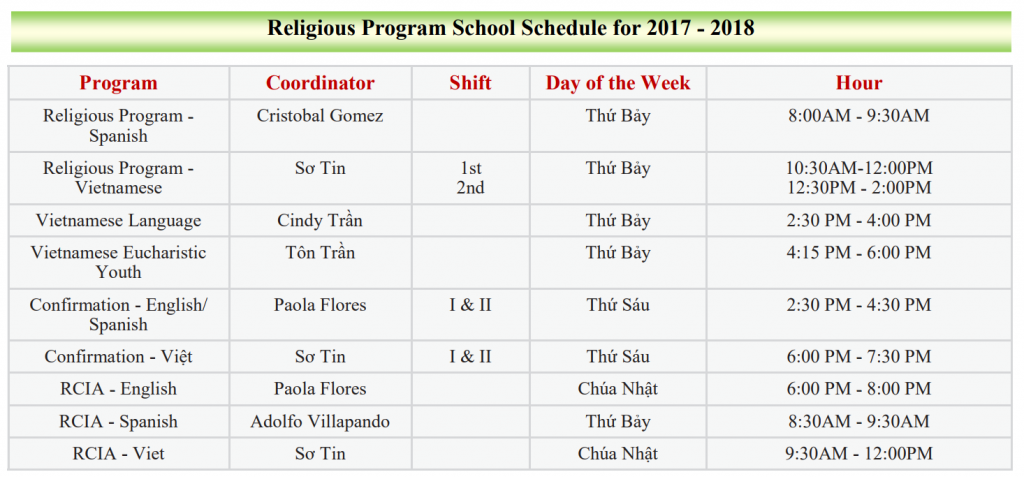 Weekdays
Monday 8:30 am: Vietnamese
Tuesday 8:30 am: Spanish
Wednesday 8:30 am: Vietnamese
Thursday 8:30 am: Spanish
Friday 8:30 am: Vietnamese
Saturday
Saturday 8:00 am: Vietnamese
Saturday 6:00 pm : Vietnamese & English
Saturday 8:00 pm: Spanish
Sunday
Sunday 6:30 am: Vietnamese
Sunday 8:30 am: Vietnamese
Sunday 10:30 am: Vietnamese
Sunday 12:30 pm: Spanish
Sunday 4:30 pm: English (Youth)
Sunday 6:30 pm: Vietnamese