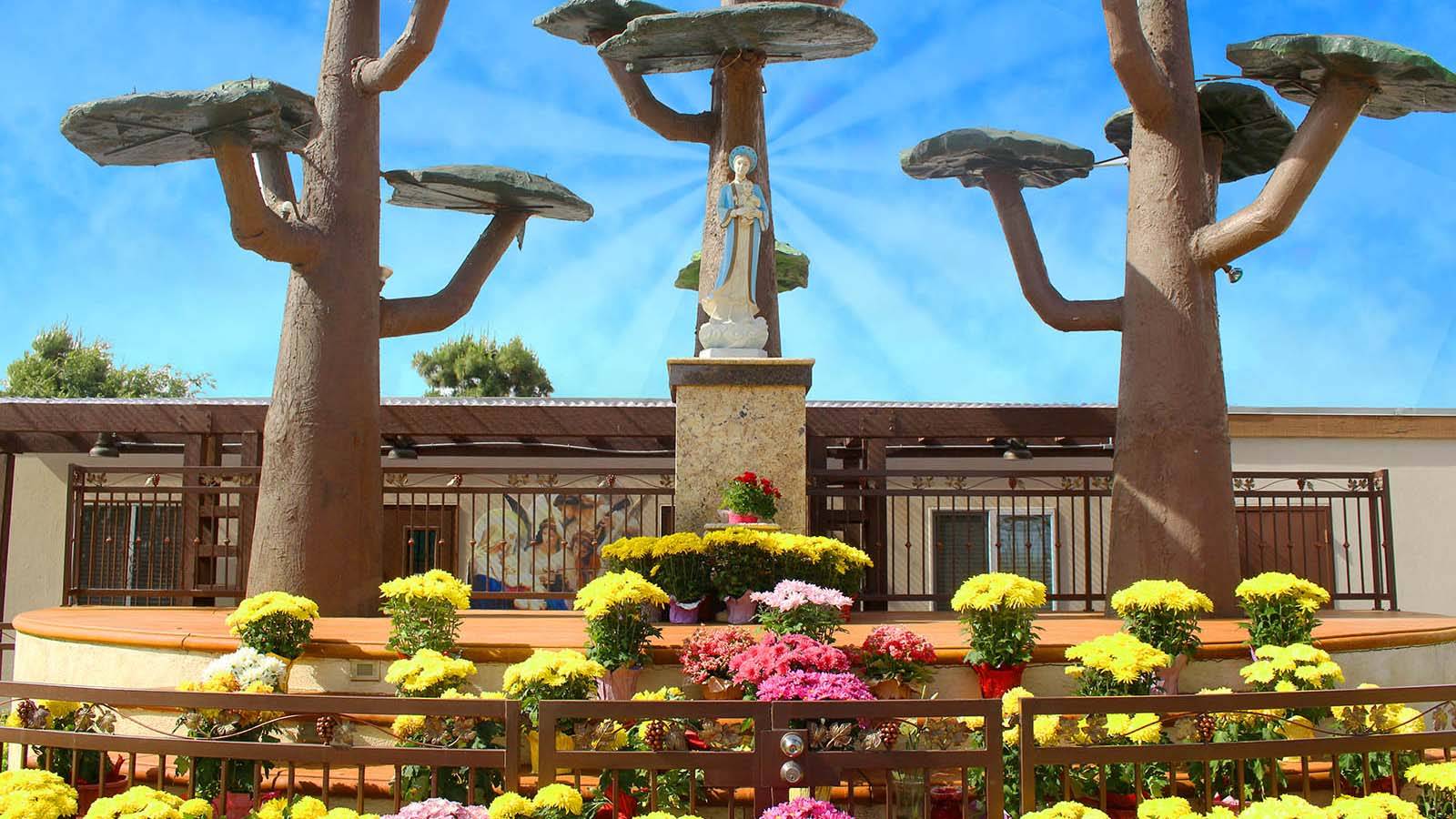 Welcome to Our Lady of Lavang

PSA CAMPAIGN FOR OUR DIOCESE OF ORANGE
Please respond generously to the PSA.
Your participation in the Pastoral Services Appeal makes a real and tangible impact on lives in our parishes, schools and communities. The very future of our faith depends on how we celebrate our blessings today and how we choose to share them. Please respond generously to the PSA. Thank you and God Bless.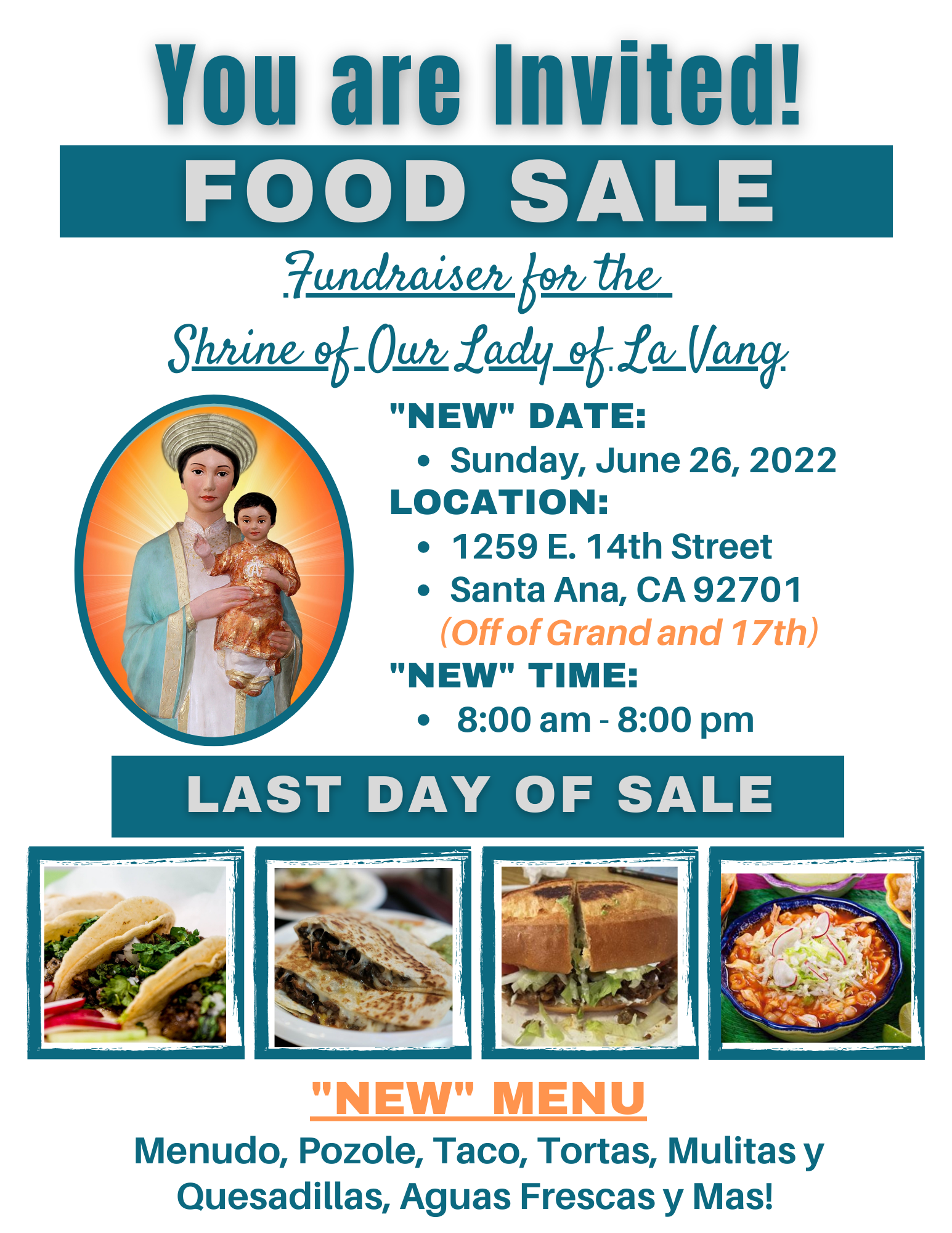 BAPTISM
Our parish has monthly Baptism for Children (bilingual Vietnamese-English), from 7 years old and under, 2:00 PM – 3:00 PM, every Sunday in the second week of each month.
Mass Schedule
Saturday: 6:00PM (Vietnamese & English)
Sunday: 4:00PM Youth (English)
Wedding
Download form and things to do before wedding at Our Lady of Lavang.
Funeral
Please contact Our Lady of Lavang Office (714) 775-6200, or our pastor Joseph Luan Nguyen, extension 201.
Pastor's Corner
Sunday, June 26, 2022 
Dear Brothers and Sisters in Christ! 
As we continue our Summer Vacation, I hope that you will continue to attend mass with your family. Please also continue to support our diocesan PSA 2022 and our shrine of our parish. May the Lord through the inter-cession of Our Lady of La Vang bless each one of you with peace love and joy! 
Today's readings are about God's call and man's commitment in answer to that call. They ask for total com-mitment in total freedom with the spirit of patient love, saying an unconditional, "Yes!" to Jesus, and to the Christian life as true Disciples of Christ. The first reading describes how Elisha committed himself whole-heartedly to answer God's call to be a prophet, despite his initial hesitation when God called him through the prophet Elijah. The second reading, taken from Paul's letter to the Galatians, reinforces the commitment mes-sage of the first reading and the Responsorial Psalm; Paul warns that true freedom is not meant to be a license for self-indulgence, but to show God and human beings our commitment to God and to His service. The first part in today's Gospel is Jesus' teaching on Christian tolerance, which he gives after he had observed the an-ger in two of his apostles. As they travelled through Samaria to Jerusalem, James and John were angry and asked Jesus to destroy the Samaritans by bringing down fire from Heaven when the Samaritans refused to re-ceive Jesus as a prophet and give him hospitality. In the second part of today's Gospel, Luke introduces three potential disciples who offered lame reasons that made Jesus' call to ministry impossible for them to accept, after Jesus had told them plainly what the commitment required, and the cost involved. They were found unfit and unprepared to follow Jesus as his disciples. We too, are asked to follow Jesus, totally and immediately, without any reservation both by giving priority to him and to his cause and by surrendering our lives to God in humble and dedicated service to others. 
The message for us to reflect upon this week is that as Christians, we should have the courage of our convic-tions to honor our commitments: a) the marriage commitment. The spouses are expected to honor their mar-riage commitment, that is, to remain in mutual love and respect until their deaths and to raise their children to be zealous Christians; b) the priestly and religious commitment. Priests, Deacons and religious should honor the commitment they have made to obey their lawful superiors, to keep their vows and to spend their lives serving God's people faithfully; c) the Christian commitment. As Christians, we all should honor our Baptis-mal commitments to accept Jesus as our Lord and Savior, to obey his law of love, and to bear witness to him through ideal and transparent Christian lives. 
Sincerely yours in Jesus Christ and Our Lady of La Vang! 
Rev. Joseph Luan Nguyen 
Pastor 
Most Rev. Kevin W. Vann Invites the Church of Orange to attend the Chrism Mass Monday, April 11, 2022 at 5:30pm at Arboretum Christ Cathedral at 13280 Chapman Ave, Garden Grove, CA 92840 All the faithful are invited to participate in this Mass. The teens preparing for...
Weekdays
Monday 8:30 am: Vietnamese
Tuesday 8:30 am: Vietnamese
Wednesday 8:30 am: Vietnamese
Thursday 8:30 am: Spanish
Friday 8:30 am: Vietnamese
Saturday
Saturday 8:00 am: Vietnamese
Saturday 6:00 pm : Vietnamese & English

Sunday
Sunday 6:30 am: Vietnamese
Sunday 8:30 am: Vietnamese
Sunday 10:30 am: Vietnamese
Sunday 12:30 pm: Spanish
Sunday 4:00 pm: English (Youth)
Sunday 6:00 pm: Vietnamese