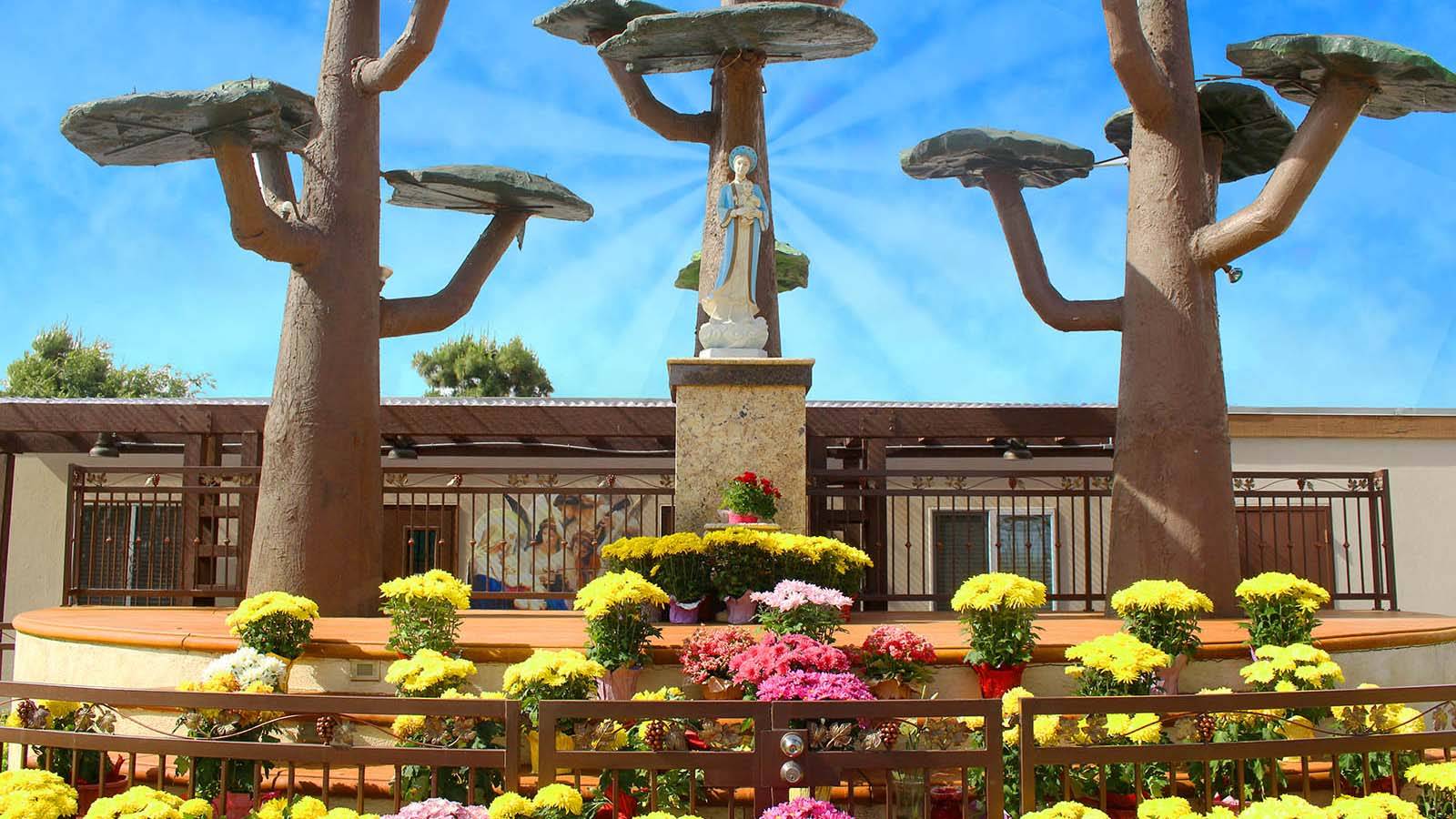 Welcome to Our Lady of Lavang

PSA CAMPAIGN FOR OUR DIOCESE OF ORANGE
Please respond generously to the PSA.
Your participation in the Pastoral Services Appeal makes a real and tangible impact on lives in our parishes, schools and communities. The very future of our faith depends on how we celebrate our blessings today and how we choose to share them. Please respond generously to the PSA. Thank you and God Bless.
BAPTISM
Our parish has monthly Baptism for Children (bilingual Vietnamese-English), from 7 years old and under, 2:00 PM – 3:00 PM, every Sunday in the second week of each month.
Mass Schedule
Saturday: 6:00PM (Vietnamese & English)
Sunday: 4:00PM Youth (English)
Wedding
Download form and things to do before wedding at Our Lady of Lavang.
Funeral
Please contact Our Lady of Lavang Office (714) 775-6200, or our pastor Joseph Luan Nguyen, extension 201.
LIVESTREAM MASS
GX Our Lady of La Vang live stream Mass schedule:
Vietnamese Mass: 8:30AM (Mon-Fri) Spanish Mass: 8:30AM (Fri) Vietnamese Mass: 8:00AM (Sat) Sunday Mass: 8:30AM
Thank you to all who joined the online Mass at Our Lady of La Vang Church in Santa Ana, California. Please support the parish by donating at https://ourladyoflavang.org/give Or send your contribution to: Our Lady of La Vang 288 S Harbor Blvd, Santa Ana, CA 92704
You can text your donation amount to (844) 953-0566.
Pastor's Corner
Sunday, February 5, 2023
Dear Brothers and Sisters in Christ!
The Statue of Our Lady of La Vang has arrived from Italy at the port of Long Beach. Next week the Stature will be here at our parish. Last weekend our parish has begun our PSA 2023 Campaign for our bishop. Each year, Bishop Vann, our diocesan bishop, asks us to help fulfill his ministerial support for different ministries throughout our diocese such as supporting the Seminarians' funds, educating the future priests of our diocese, assisting our Retired Priests, supporting the training of Catechists for education of our children, sponsoring catholic charities, and other ministries. This year, the quota from our parish to help our diocese in this Pastoral Services Appeal (PSA)is $72,000. I hope that each family of our parish will donate $400 for one year. You can either pay one time or break donations down quarterly or monthly. With your generous support, every dollar collected over our quota of $72,000 will be returned to our parish to be used for our parish projects. For example, this year, we must change all the pews in the Church as soon as possible. Again, I am very grateful to all of you for your love, generosity, and continued support of our parish. May the Lord, through the intercession of Our Lady of La Vang, bless each of you with peace, love, and joy!
The theme of today's three readings centers on our mission to the world as salt and light. In our first reading, the Lord God, through His prophet Isaiah, gives us examples of how we are to allow the light of God to shine through us. "Share your bread with the hungry, sheltering the oppressed and the homeless; clothing the naked when you see them, and not turning your back on your own. Then light shall rise for you in the darkness, and the gloom shall become for you like midday" (58:7, 10). St. Paul, in the second reading, tells us that our proclamation of Faith will carry the Spirit and His power when we rely on the power and wisdom of God. Using two simple metaphors of salt and light in today's Gospel, Jesus outlines the role of Christians in this world. As a symbol of purity, salt was the common ingredient in sacrifices offered to God by Jews and pagans. In the ancient world, salt was the commonest of all preservatives, used to prevent the putrefaction of meat, fish, and fruits in pickles. Salt lends flavour to food items and was used to season and preserve food. A light is something which is meant to be seen. A lamp or light is a guide to make clear the way. A light serves also as a warning (e.g., red traffic lights which tell us to halt when there is danger ahead). Finally, light, particularly from the sun, gives warmth and heat.
We need to be the salt of the earth. As the salt of the earth, the Christian must be an example of purity in speech, in con- duct, and even in thought. As the salt of the earth, the Christian must have a certain antiseptic influence on life and so- ciety, defeating corruption, fighting against injustice, and making it easier for others to avoid sin. As salt preserves foods, we must preserve the religious Faith, Christian cultural values, and moral principles, which Jesus has given us, and we need to work at reconciling the quarreling factions in families and communities. We need to be the light of the world! The second role of Christians is to receive the light of Christ and radiate it to people all around us from different backgrounds, different lifestyles, other faiths, or no faith at all, in the form of love, kindness, mercy, forgiveness, and humble service.
Sincerely yours in Jesus Christ and Our Lady of La Vang!
Rev. Joseph Luan Nguyen, Pastor
Congratulations to the following winners: 2023 Tet New Year raffle drawing results: Grand prize ($20,000): Dung Duong #01339 First Prize ($5,000): Nguyen #30721 Second Prize ($2,500): Ruby Pham #12770 Third Prize...
Weekdays
Monday 8:30 am: Vietnamese
Tuesday 8:30 am: Vietnamese
Wednesday 8:30 am: Vietnamese
Thursday 8:30 am: Spanish
Friday 8:30 am: Vietnamese
Saturday
Saturday 8:00 am: Vietnamese
Saturday 6:00 pm : Vietnamese & English

Sunday
Sunday 6:30 am: Vietnamese
Sunday 8:30 am: Vietnamese
Sunday 10:30 am: Vietnamese
Sunday 12:30 pm: Spanish
Sunday 4:00 pm: English (Youth)
Sunday 6:00 pm: Vietnamese