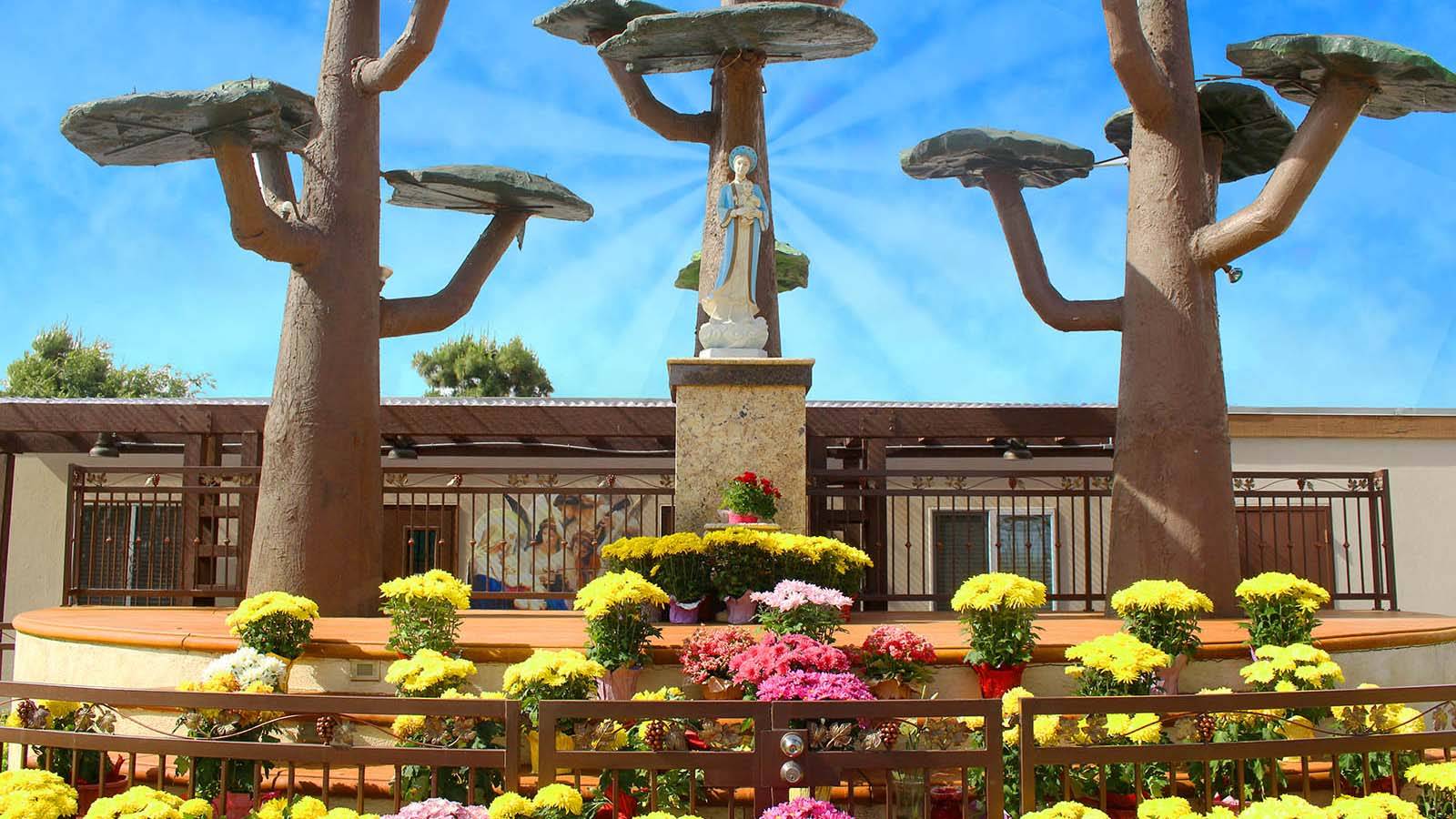 Welcome to Our Lady of Lavang

PSA CAMPAIGN FOR OUR DIOCESE OF ORANGE
Please respond generously to the PSA.
Your participation in the Pastoral Services Appeal makes a real and tangible impact on lives in our parishes, schools and communities. The very future of our faith depends on how we celebrate our blessings today and how we choose to share them. Please respond generously to the PSA. Thank you and God Bless.
BAPTISM
Our parish has monthly Baptism for Children (bilingual Vietnamese-English), from 7 years old and under, 2:00 PM – 3:00 PM, every Sunday in the second week of each month.
Mass Schedule
Saturday: 6:00PM (Vietnamese & English)
Sunday: 4:00PM Youth (English)
Wedding
Download form and things to do before wedding at Our Lady of Lavang.
Funeral
Please contact Our Lady of Lavang Office (714) 775-6200, or our pastor Joseph Luan Nguyen, extension 201.
Pastor's Corner
Sunday, September 25, 2022
Dear Brothers and Sisters in Christ!
Our parish bilingual Catechetical program, Spanish and Vietnamese, Vietnamese Language School, and Vietnamese Eucharistic Youth Movement have begun their weekly sessions. Again, I invite the parents to make your best efforts to bring your children to classes and mass on the weekend. Please consider helping our bishops to defeat the Prop 1 since this Prop 1 will allow the abortion for late term. Please register to vote and protect life at all stages. Please con-tinue to be more generous in your weekly donations. May the Lord through the intercession of Our Lady of La Vang bless each one with you with peace, love, and joy!
The theme of this Sunday's readings is charity. They warn that the selfish and extravagant use of God's blessings, like wealth, without sharing them with the poor and the needy, is a serious sin deserving eternal punishment. Today's readings stress the Covenant responsibility of the rich for the poor, reminding us of the truth that wealth without ac-tive mercy for the poor is great wickedness. Amos, in the first reading, issues a powerful warning to those who seek wealth at the expense of the poor and who spend their time and their money on themselves alone. He prophesies that those rich and self-indulgent people will be punished by God with exile because they don't care for their poor and suf-fering brothers. The Psalm praises Yahweh, who cares for the poor. In the second reading, Paul admonishes us to "pursue righteousness, devotion, faith, love, patience and gentleness" – noble goals in an age of disillusionment – ra-ther than riches. In today's Gospel, Jesus gives us a warning, pointing to the destiny of the rich man who neglected his duty to show mercy to poor Lazarus. The rich man was punished, not for having riches, but for neglecting the Scrip-tures' teachings to be mindful of the poor.
We are all rich enough to share our blessings with others. God has blessed each one of us with wealth, health, special talents, social power, political influence, or a combination of many blessings. The parable invites us to share what we have been given with others in various ways instead of using everything exclusively for selfish gains. We need to re-member that sharing is the criterion of the Last Judgment – Matthew (25: 31ff) tells us that all six questions to be asked of each one of us by Jesus when He comes in glory as our judge are based on how we have shared our blessings from him (food, drink, home, mercy and compassion), with others. We need to treat the unborn as our brother/sister, Lazarus. The Lazarus of the 21st century is also our preborn brother and sister. Many of these babies are brutally exe-cuted in their mother's wombs. Their cries for a chance to live are rejected 4400 times a day in our country. The rich man was condemned for not treating Lazarus as his brother. We also will be condemned for our selfishness if we do not treat the preborn as our brothers and sisters.
Sincerely yours in Jesus Christ and Our Lady of La Vang!
Reverend Joseph Luan Nguyen,
Pastor
Most Rev. Kevin W. Vann Invites the Church of Orange to attend the Chrism Mass Monday, April 11, 2022 at 5:30pm at Arboretum Christ Cathedral at 13280 Chapman Ave, Garden Grove, CA 92840 All the faithful are invited to participate in this Mass. The teens preparing for...
Weekdays
Monday 8:30 am: Vietnamese
Tuesday 8:30 am: Vietnamese
Wednesday 8:30 am: Vietnamese
Thursday 8:30 am: Spanish
Friday 8:30 am: Vietnamese
Saturday
Saturday 8:00 am: Vietnamese
Saturday 6:00 pm : Vietnamese & English

Sunday
Sunday 6:30 am: Vietnamese
Sunday 8:30 am: Vietnamese
Sunday 10:30 am: Vietnamese
Sunday 12:30 pm: Spanish
Sunday 4:00 pm: English (Youth)
Sunday 6:00 pm: Vietnamese