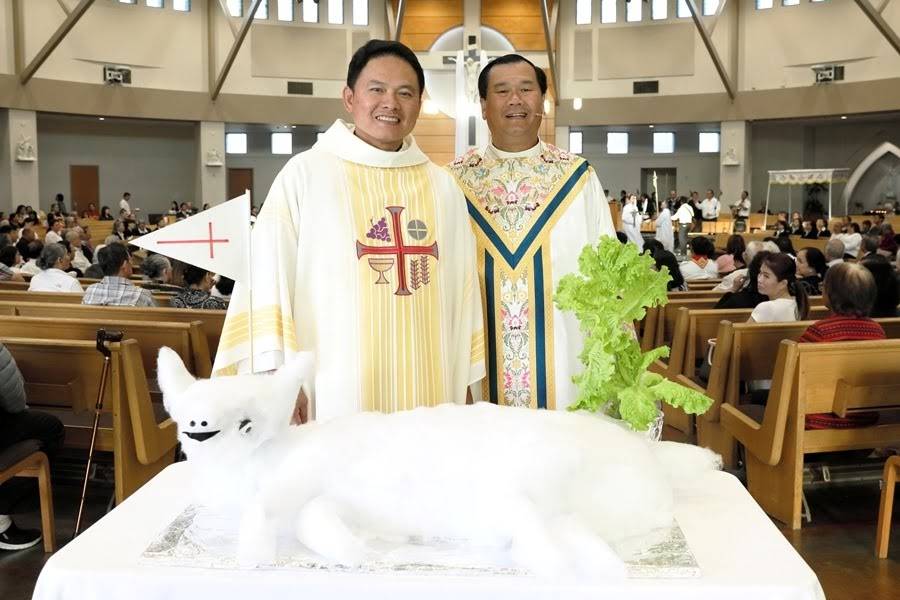 Father Tim will be transferred to the new parish. We invite you to join us at the Special Thanksgiving Mass at 10:30 AM and dinner at 6:00PM on Sunday June 18, 2019.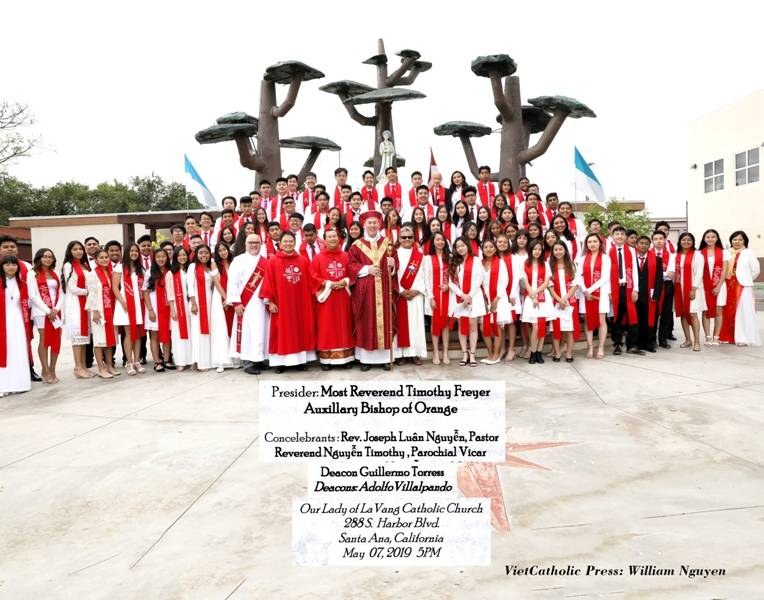 Congratulations to 92 students and their families in the Confirmation Program who have received the Sacrament last Tuesday. We have, again, celebrated one of the most beautiful gift of the Holy Spirit. Together, may the Holy Spirit gives these children and their families the strength to continue spreading the Word of the Lord.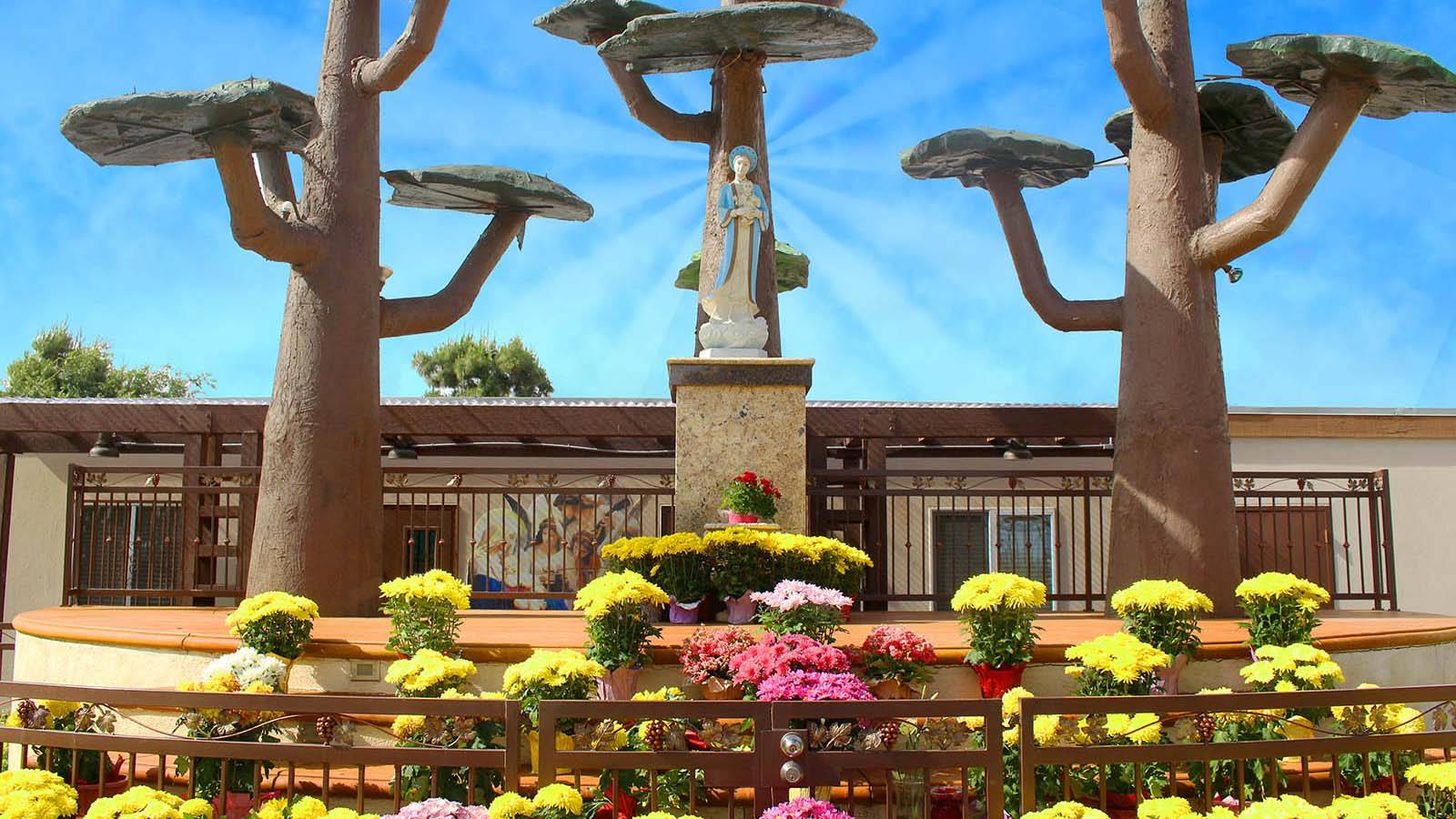 Welcome to Our Lady of Lavang

The Pastoral Services Appeal (PSA) is an annual campaign to support our parishes, schools and ministries in the Diocese of Orange. The PSA runs from January 1 to December 31 of every calendar year, and for the 2019 PSA, you have through December 31, 2019 to complete your pledge. Thank you for your generosity!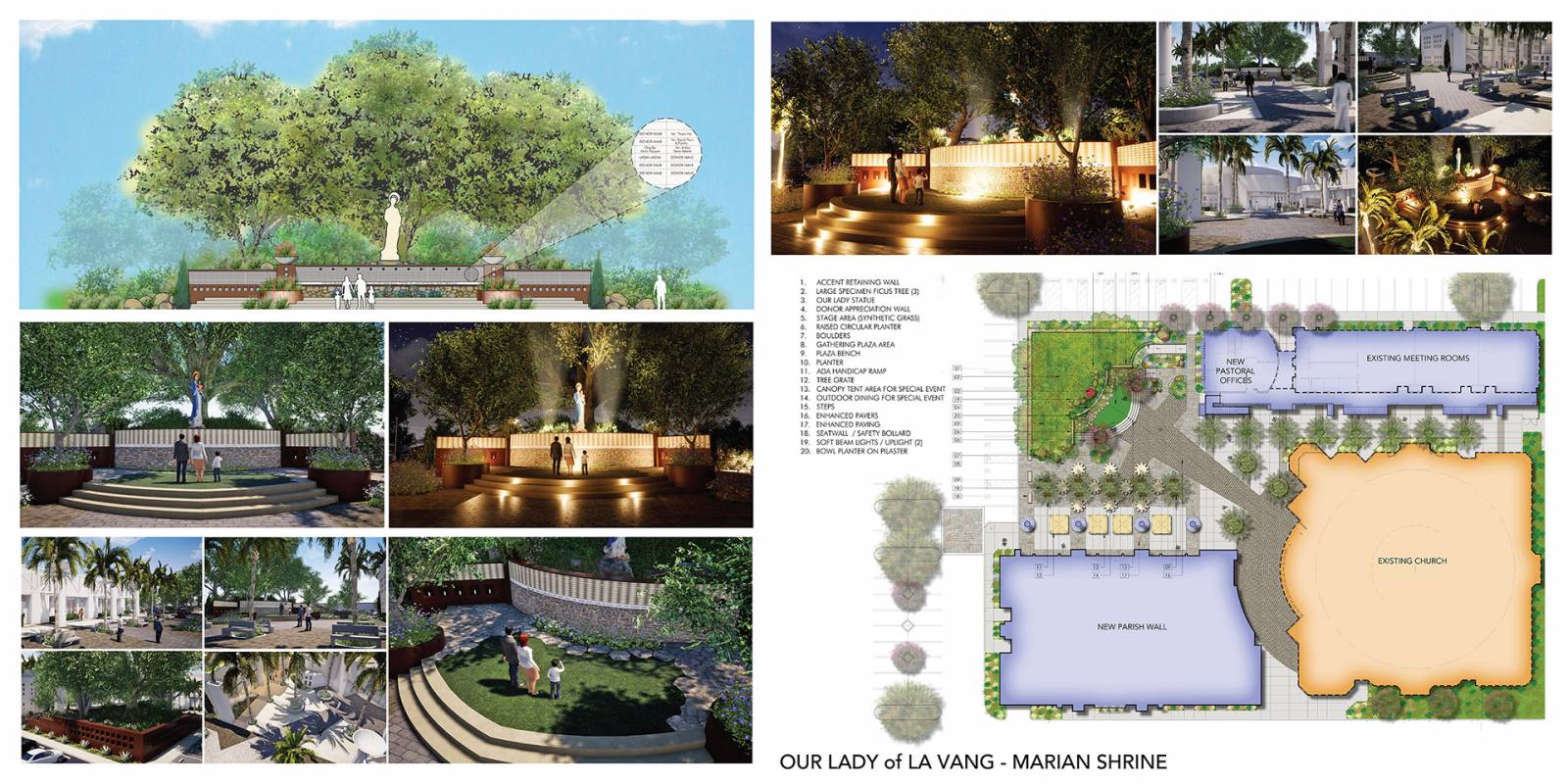 Our parish invite you to share our contribution for new building and Shrine of Our Lady of Lavang.
Father Timothy
Confirmation
Mass Schedule
2019 PSA
Fundraising
BAPTISM
Our parish has monthly Baptism for Children (bilingual Vietnamese-English), from 7 years old and under, 2:00 PM – 3:00 PM, every Sunday in the second week of each month.
Mass Schedule
Saturday: 6:00PM (Vietnamese & English)
Sunday: 4:30PM Youth (English)
Wedding
Download form and things to do before wedding at Our Lady of Lavang.
Funeral
Please contact Our Lady of Lavang Office (714) 775-6200, or our pastor Joseph Luan Nguyen, extension 201.
PASTOR'S CORNER
Trinity Sunday, June 16,2019
Dear Brothers and Sisters in the Trinity!
On this Trinity Sunday our parish will gather at the restaurant Diamond Seafood Palace at 6:00pm tonight to honor all the fathers of our parish and especially to say farewell to Father Timothy Nguyen after 3 years of serving here at Our Lady of La Vang.. Today is also Father Day's, together with Father Timothy, we want to congratulate to all fathers of our parish. May the Lord bless each father with peace love and joy as you continue to serve your family. Please continue to support our new building project and the Shrine of Our Lady of La Vang. May the Trinitarian God bless each one of you with grace, peace, love, and joy!
Trong tâm tình tri ân, Linh Mục Chánh Xứ Nguyễn Văn Luân, và Hội Đồng Mục Vụ kính mời toàn thể giáo dân đến tham dự Thánh Lễ Chia Tay Cha Phó Nguyễn Timothy vào lúc 10:30am sáng Chúa Nhật, ngày 16 tháng 6, 2019. Giáo Xứ hiện đang bán vé cho buổi tiệc Tri Ân diễn ra...
BUILDING AND SHRINE FUNDRAISING
Why do we need to build the SHRINE and BUILDING
Welcome to Our Lady of La Vang. This is the year we celebrate our 10th year anniversary. Together our parish invite you to share our contribution especially a campaign for new building and Shrine of Our Lady of Lavang. God bless you.
Weekly Sponsors for

BUILDING AND SHRINE FUNDRAISING
Lien Nguyen $200
Kim Thoa Tran $100
Thu Ton Nu Anh Nguyet $3,000
Ha Thi Thu Nguyen $1,000
Theresa Nguyen & Joseph Do $300
Hien Chuong & Dao Thi Hien $300
Kevin Xuan Nguyen $250
Maria Le $100
Nhu Xuan Nguyen $100
Yen $100
Dinh Tran $100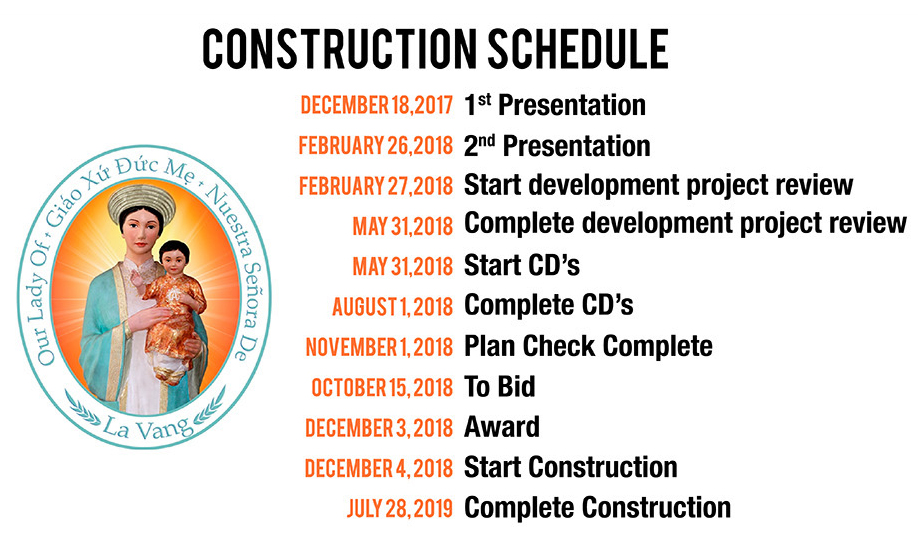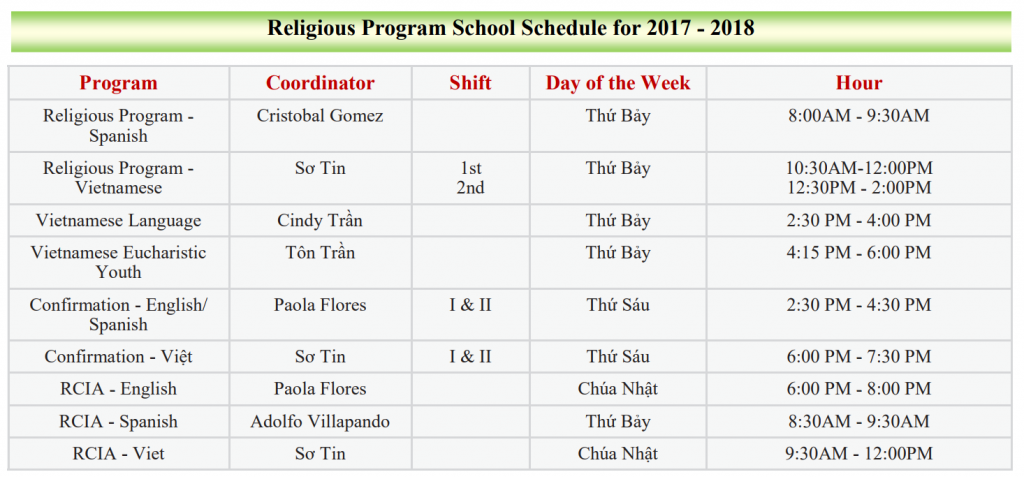 Weekdays
Monday 8:30 am: Vietnamese
Tuesday 8:30 am: Spanish
Wednesday 8:30 am: Vietnamese
Thursday 8:30 am: Spanish
Friday 8:30 am: Vietnamese
Saturday
Saturday 8:00 am: Vietnamese
Saturday 6:00 pm : Vietnamese & English
Saturday 8:00 pm: Spanish
Sunday
Sunday 6:30 am: Vietnamese
Sunday 8:30 am: Vietnamese
Sunday 10:30 am: Vietnamese
Sunday 12:30 pm: Spanish
Sunday 4:30 pm: English (Youth)
Sunday 6:30 pm: Vietnamese